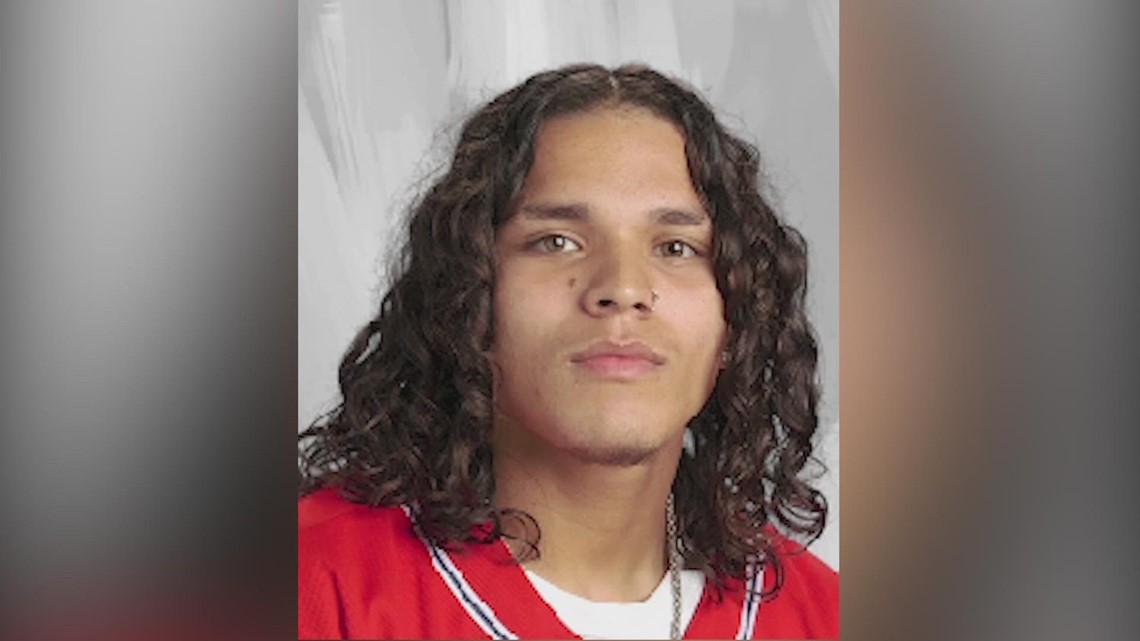 Alejandro Heredia wants to know who shot and killed his teen brother in January on the south side
SAN ANTONIO — Crime Stoppers is offering up a cash reward for tips leading to an arrest of the person responsible for shooting and killing a Southwest High School student in January.
According to San Antonio police, 18-year-old Jonathan Heredia and his friends were at a south side apartment complex when the shooting happened. Police said Heredia was in the back seat of his friend's car when the suspect attempted to rob them. Then, shots were fired.
"His friends rushed him to the closest hospital but by then [doctors] had pronounced him dead," said Alejandro Heredia, the victim's older brother.
Alejandro said his brother was the youngest of five siblings and described him as a caring individual.
"He always looked out for everybody, especially his friends and family," he said.
Alejandro said police have potential leads but his brother's friends won't say what happened or that they don't know who pulled the trigger. Alejandro wants who ever has information to speak up.
"I just want to know who did it and why," he said.
Jonathan was a senior at school and on track to graduate this spring. As a graduation gift, Alejandro planned to give his younger brother a guitar.
"For him to pass and not be able to do those things with him, it has affected me and my family," he said.
Jonathan also had dreams of starting a clothing line and skateboarding line. His brother said Jonathan would always skateboard at Pearsall Park.
"It was his home away from home," he said.
The family is raising money to build a memorial at the park in his memory. They are hoping to plant a tree alongside a bench.
Anyone with information on this case is urged to call San Antonio police or Crime Stoppers San Antonio at 210-224-STOP. Calls and tips directly to Crime Stoppers are anonymous and information that leads to an arrest of a felony offender might be eligible for a reward.