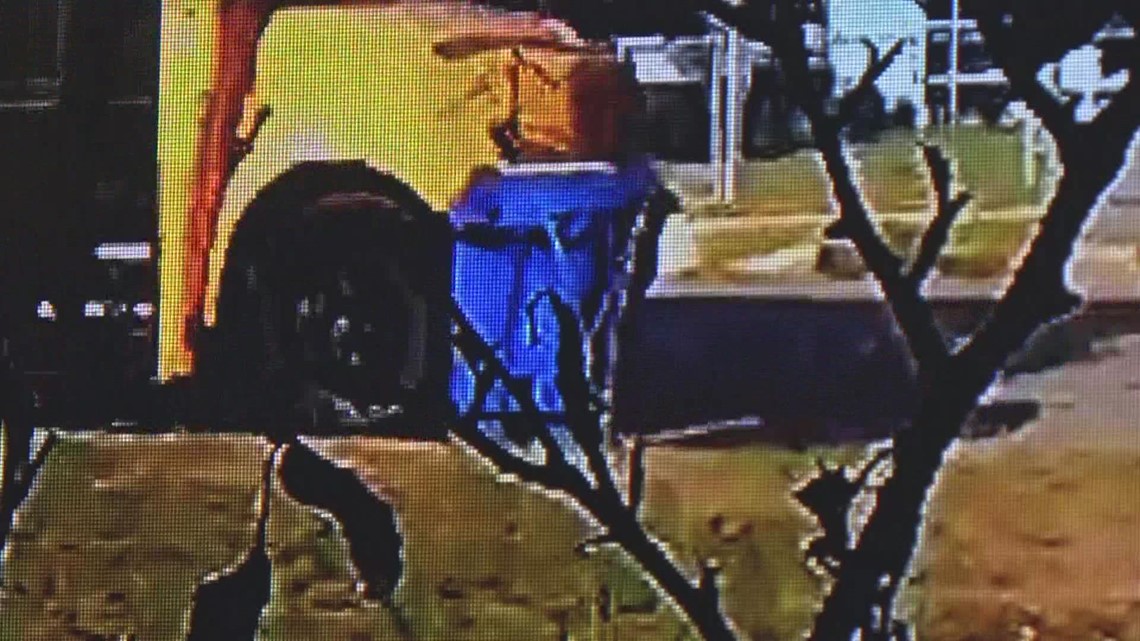 Neighbors complained after a bus driver hit and destroyed a trash can, then drove off without acknowledging the damage.
SAN ANTONIO — The surveillance video shared on social media offers a clear view of an SAISD school bus taking on a city recycling bin.
The neighbor who caught the incident on camera immediately complained that the driver never stopped to check on the damage.
People who saw the post jumped into the comments section with feelings of outrage.
One neighbor said "Yeah! Wow! He didn't even stop. He didn't even acknowledge that he hit that can."
Neighbors who have been sharing the video clip on the Nextdoor app said they want something done to keep kids safe on the south east side near I-37 and Pecan Valley.
A woman who lives near the scene said "It's scary. If you see the video you can see how fast he's going. Come on! This guy? Whoever he is, he needs to slow down. He really does."
The original post reads the bus driver "just kept on going like a bat out of hell, this bus driver shouldn't be driving anyone's kids to school or from school any day of the week!"
An SAISD spokesman said they can't comment on personnel issues, but they shared the following statement:
"Parents and the community may call our Transportation office at any time that they witness something that needs to be brought to our attention. Please know that in the case of the damaged recycling bin, we worked with the city to replace the owner's bin.
Our goal is to deliver students safely to their destinations on time and in a frame of mind ready to learn. Our bus drivers receive annual training to ensure they are fully qualified and up-to-date on the latest rules, regulations, and safety standards. We have high standards, and when we learn that the actions of our staff does not align with our expectations, we immediately address the issue following our policies and procedures. In SAISD, we want our community to know that the safety and security of our students will always be our utmost priority."