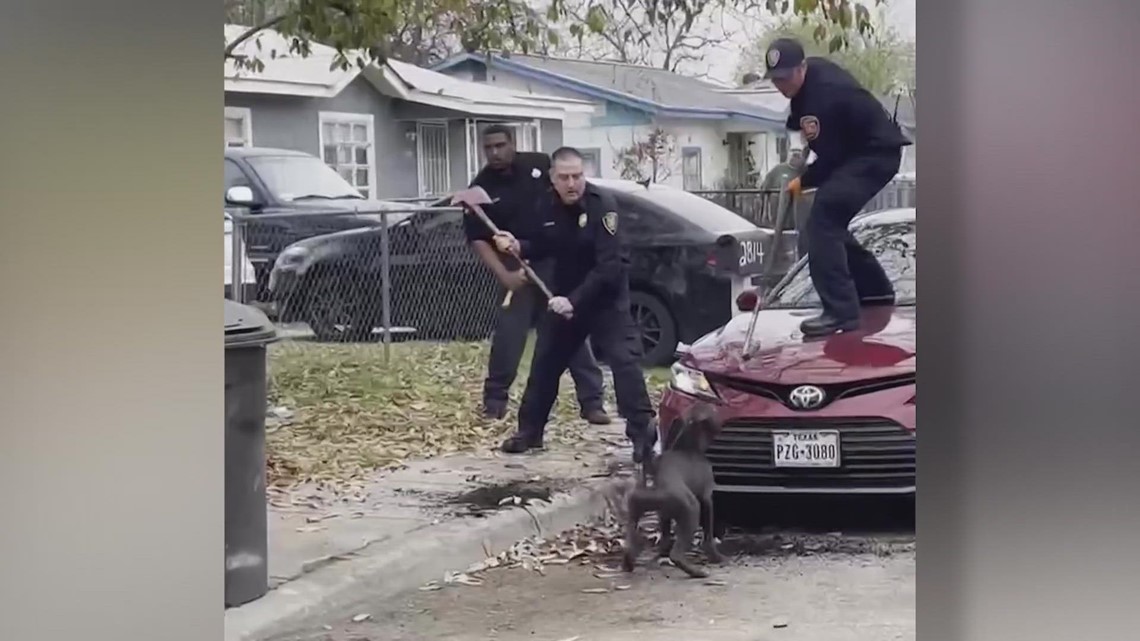 The woman is the sister of one of the suspects who had been arrested in the deadly dog attack that killed an elderly man in early March.
SAN ANTONIO — A 26-year-old woman has been arrested for threatening a witness in the deadly dog attack that left an elderly man dead and three others injured, according to an affidavit.
The affidavit says Destiny Marie Cardona is the sister of Abilene Schnieder, who was also arrested in the deadly attack. On March 3, Cardona and two other people inside of a car were yelling at the victim, who is a neighbor of the suspects arrested and charged for the deadly dog attack, according to the affidavit.
The victim said Cardona started speaking a mixture of English and Spanish and reportedly called her a slur, threatened to kill her son and kill her. The affidavit says that Cardona was making the threats in reference to the victim acting as a witness of the attacks.
On February 24, two American Staffordshire terriers were put down after they mauled an elderly man to death and injured three other people including a first responder on San Antonio's west-side.
San Antonio Fire Department crews responding to the scene observed the man "being dragged by a dog (and) completely bloody before they got off the fire truck," Chief Charles Hood said.
Christian Alexander Moreno, 31, was arrested by police and charged with attack by dangerous dog causing death and injury to an elderly person, according to a San Antonio Police Department Facebook post. Both are felony charges.
His wife, Abilene Schnieder, was also arrested and charged with injury to an elderly individual.
Cardona was arrested and charged with retaliation.