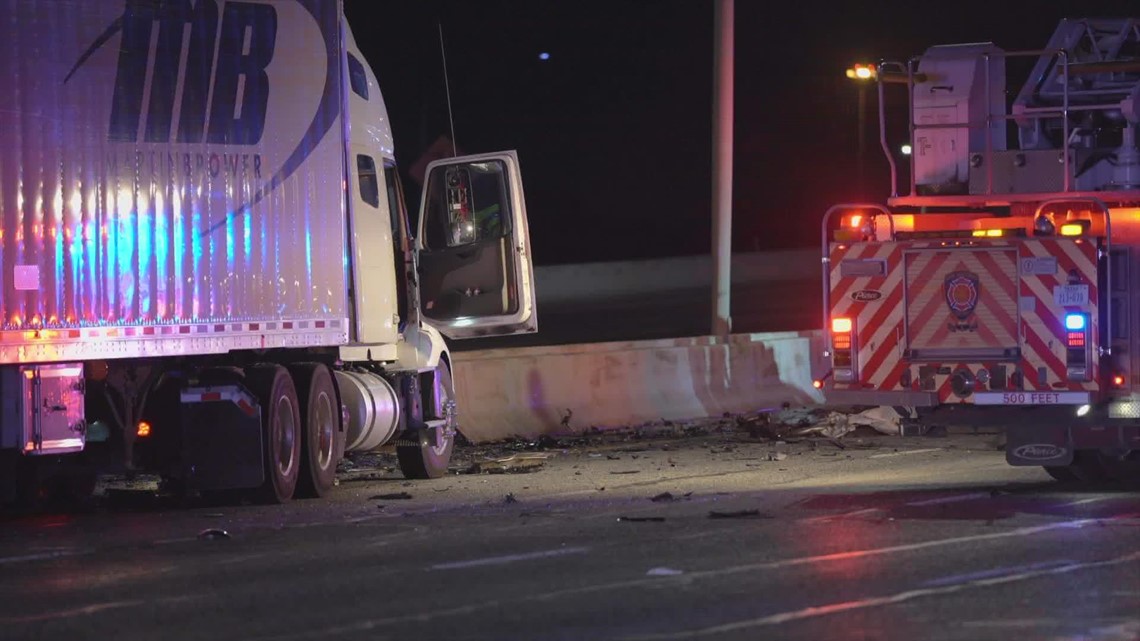 SAN ANTONIO — Two people are dead after a wrong-way driver plowed into an 18-wheeler, the San Antonio Police Department said.
The call came in just before 3 a.m. on Highway 90 near Cupples Road.
Police said the two people who were inside the car that crashed into the 18-wheeler were killed. The driver of the 18-wheeler is expected to be okay.
The west bound lanes on Highway 90 closed and should be open around 7 a.m. on Friday.