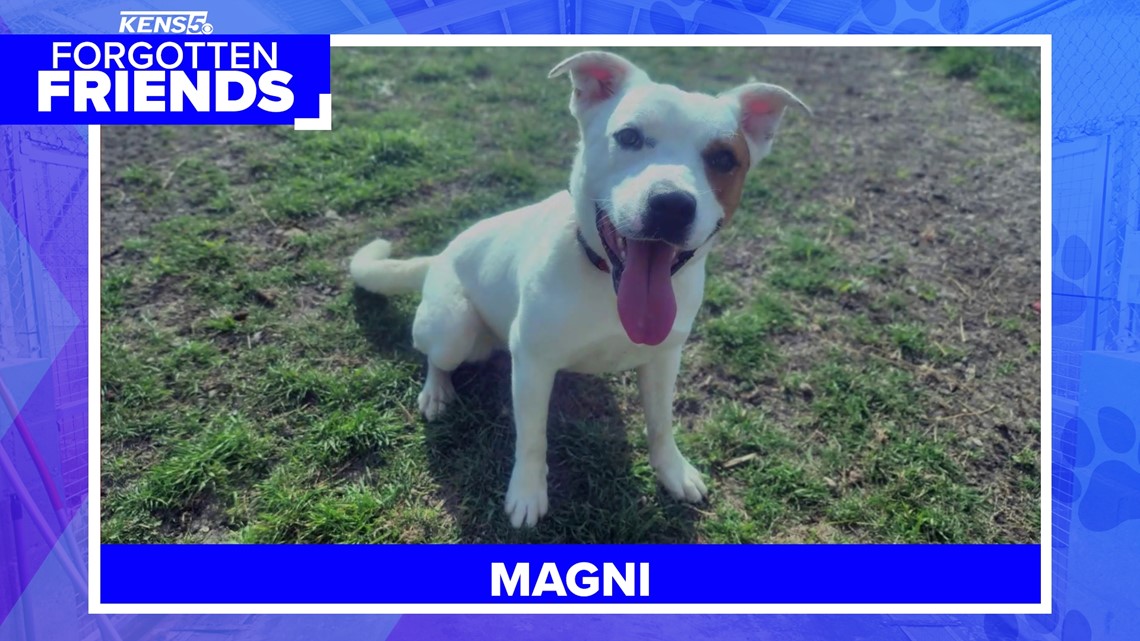 Magni is neutered, vaccinated, chipped and healthy and there is no fee to adopt him!
NEW BRAUNFELS, Texas — Our "Forgotten Friends" series showcases a dog or cat each week that has spent time at an area shelter, just waiting for someone to notice them and bring them home to love.
He weighs about 60 pounds, and just one year old. He is very healthy… neutered, vaccinated, chipped and heartworm negative.
Young dog mix has been waiting over 100 days for someone to love
This young cattle dog mix has been both dog and cat friendly at the shelter, but there is always a learning curve when you bring a new dog into your home.
It may take him a while to get used to the other pets if you have any, so be patient, stick to a routine and make sure you pay attention to his training.
Magni has lots of energy and is always ready to go on an adventure.
He also loves to snuggle and get belly rubs.
Since he has been at the shelter for over 100 days,his adoption fee is waived to the right home.
Who is ready to bring Magni home with them and love him forever?
Monday – Friday: 10 a.m. – 5 p.m.
Saturdays: 10 a.m. – 4 p.m.
Sundays and Holidays: Closed to the public
Maybe it's not a good time for you to adopt, but you'd still like to help out the animals at the shelter in some way. You can order from their Amazon Wish List!
As with all shelters, cash is always appreciated, since money comes in handy to pay the veterinary bills associated with saving all the animals in need.
Maybe Magni is not the type of dog you're looking for, but you want to adopt. Visit their website to see all of their available pets CLICK HERE.
Do you have some extra time on your hands and love animals? They also could use some volunteers. CLICK HERE to see how you can help them out.
Remember when you adopt a shelter pet, you save two lives… the one you bring home with you and the one that now will be saved because the shelter has more room.
If you know of a Forgotten Friend that has been overlooked and is still looking for a "furr-ever" home, contact Andrea at acarden@kens5.com.