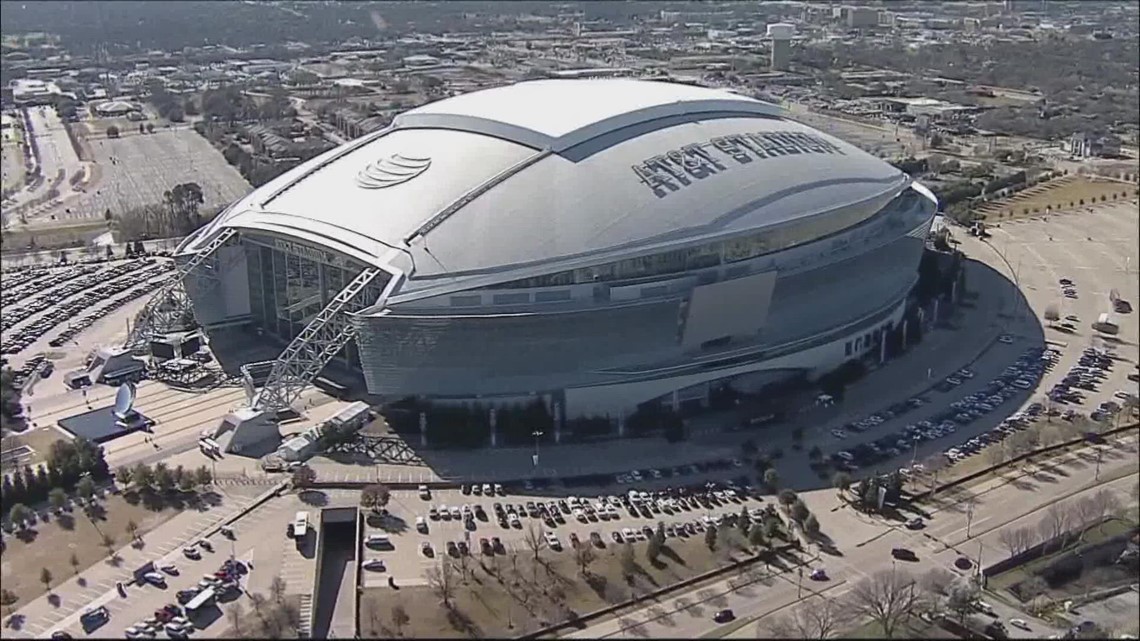 PBR's 31st World Champion will be crowned at Jerry World.
ARLINGTON, Texas — The 2024 Professional Bull Riders World Champion will be crowned at AT&T Stadium in Arlington, PBR officials announced Wednesday.
And the event is also still staying in Fort Worth.
The opening round will be held in Fort Worth at Dickies Arena from May 10-13, 2024, featuring rounds one through four. The PBR World Finals will then move to AT&T Stadium on May 18-19, 2024, with rounds five and six and the Championship Round.
Dickies Arena is currently hosting the PBR World Finals this month and also hosted the event last year. Tickets are still available for the 2023 PBR World Finals and can be purchased online at ticketmaster.com and PBR.com, or at the Dickies Arena Box Office.
"Hosting PBR at AT&T Stadium has become one of our longest-running events since we opened the stadium in 2009 and they hosted their first event here in 2010," said Dallas Cowboys Chief Operating Officer Stephen Jones. "Since then, the fans of North Texas have grown accustomed to attending this great event at AT&T Stadium, and we're extremely honored to continue this incredible tradition and relationship with PBR by hosting the World Finals in 2024."
Officials said the migration comes as PBR, alongside its partners in Fort Worth and Dickies Arena, in addition to Arlington and Cowboys Stadium, unite to jointly continue championing the growth of the World Finals.
During the World Finals, there will be more programming and in the iconic Fort Worth Stockyards.
"We're thrilled about PBR's decision to bring the action-packed World Finals back to AT&T Stadium here in The American Dream City," Arlington Mayor Jim Ross added. "We're ready to welcome fans next year to our world-class Entertainment District to cheer on the top bull riders as they chase their dreams on the international stage."
"AT&T Stadium is the home of the Cowboys, and it is fitting to be the destination for Western sports enthusiasts around the globe to take in the climax of bull riding's crown jewel, the PBR World Finals," PBR CEO and Commissioner Sean Gleason said. "We've hosted incredibly successful events at AT&T Stadium for more than a decade and bookending the World Finals' start at Dickies Arena with the grand finale at this extraordinary state-of-the-art venue will put a giant exclamation point on the World Finals while adding to our already diverse and burgeoning schedule in the heart of Cowboy Country in Fort Worth. As we celebrate our 30th anniversary, we recognize numerous historic and record-setting PBR moments have happened in both Fort Worth and Arlington. Going forward in future seasons, we will ramp up the excitement with new and even more exciting and diverse fan experiences, including an even larger presence in the Fort Worth Stockyards to further connect with the very audience who have helped make us who we are today."
Tickets for the 2024 PBR World Finals are on sale now and can be purchased at PBR.com/WF24.
Original News Source

Click here for San Antonio HOA Management