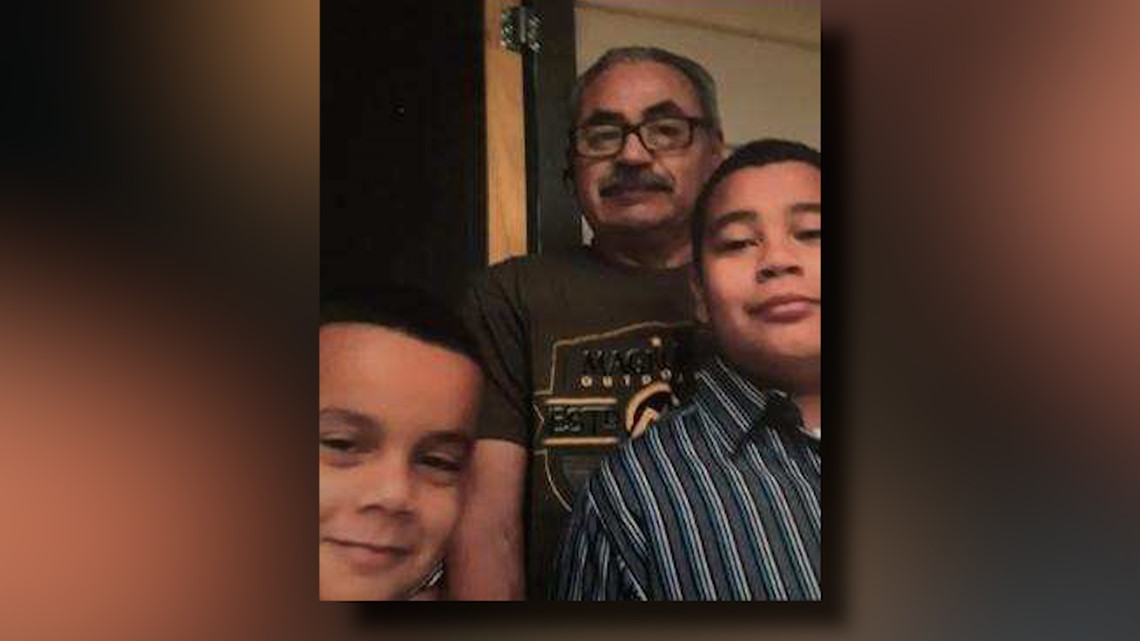 A beloved grandfather, 61-year-old Robert Ramirez, was killed in the crash April 28, 2018.
SAN ANTONIO — A man accused of killing a beloved grandfather in a drunk driving crash was arrested Thursday.
One week ago, KENS 5 interviewed Jamie Garcia on the anniversary of her father's death.
For five years, the suspect in his case remained on the loose.
Garcia says, following this news, her family is one step closer to justice for her father.
"I was so excited. I started screaming, woke up my husband, scared everybody," said Garcia in an interview Friday.
Around 5:30 Thursday morning, Garcia woke up to a text from VINELink. VINELink is an app that notifies you of any updates in a criminal case.
It showed that 28-year-old Jaime Ybarra Cruz, the man accused of killing her father, was in jail.
"The very first person I called was my sister," said Garcia. "I was like, 'We got him!'"
April 2018, 61-year-old Robert Ramirez was on his way to pick up his grandson from work. As he crossed the intersection of Iowa and Hackberry on the east side, police say he was hit by a Dodge Charger that ran a red light. Authorities say Jaime Ybarra Cruz was behind the wheel.
Cruz faces multiple charges, including intoxication manslaughter.
"April 28, 2018, the way we woke up would never leave my mind," said Garcia, in tears. "Last night was the first day that I actually had a full night's good sleep without stressing."
The suspect went to the hospital with broken bones. He was arrested and allowed to remove his ankle monitor for good behavior. But in 2020, records show Cruz didn't show up for a court hearing, sending him to the top of SAPD's Crime Stoppers fugitive list.
"This is an uphill battle. This is just the beginning," said Azeza Salama, Director of the Free Rides Program of San Antonio, who is a victim of a drunk driving crash herself.
Salama, who has provided support for the Garcia family over the past five years, urges everyone to be responsible if they plan to go out and drink. She says planning a ride in advance can save lives.
"It's a long lasting ripple effect. It's something that's so senseless that it can be entirely preventable," said Salama.
As of 4 p.m. Friday, the Bexar County Records Division tells KENS 5 Cruz posted bond and is expected to be released until he's set to appear in court June 23.
Original News Source

Running For Office? Conservative Campaign Management – Election Day Strategies!