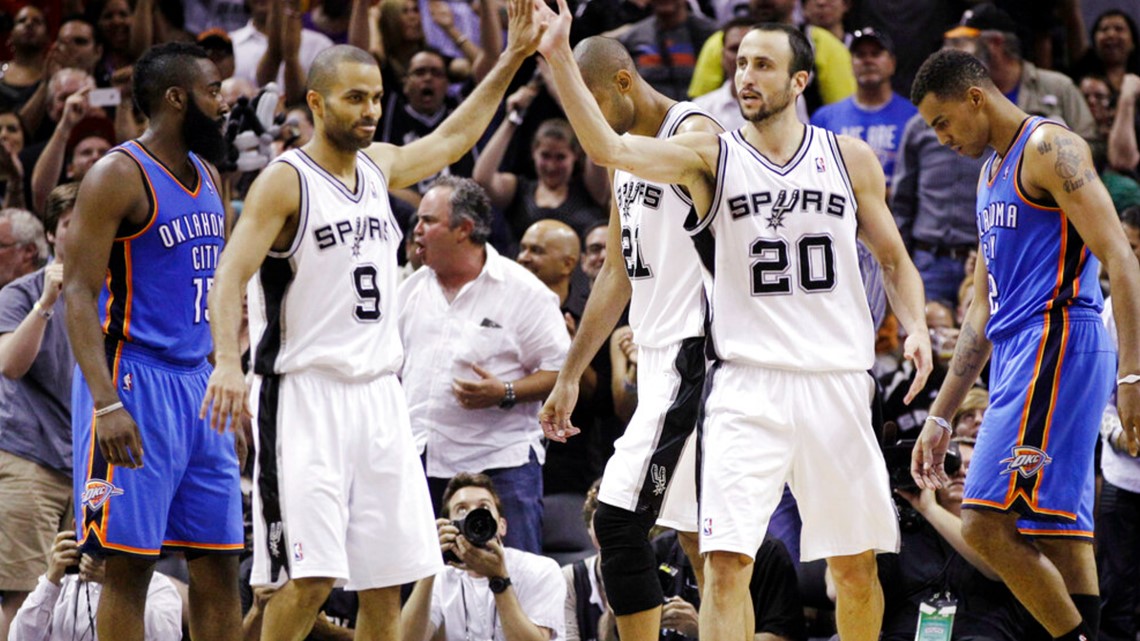 Three former Spurs made a huge impact on the international basketball stage.
SAN ANTONIO — The San Antonio Spurs had quite the most notable international basketball players ever to wear their uniform in team history.
From Boris Diaw and Tiago Splitter to Fabricio Oberto, the Spurs have been one of the most international franchises in the league.
And three international ex-players are among the elite – Tony Parker, Manu Ginobili, and Pau Gasol.
All three have international basketball resumes that any player would love to own and one player has faced them all on the NBA and international court.
Carmelo Anthony has faced off against the trio of Spurs during Olympic play as a member of Team USA.
He's seen just how magnificent they are especially when they wore their respective country's colors battling for a medal.
And to no one's surprise, Anthony lists all three Spurs among his all-time international dream team along with Mavericks' Luka Doncic and Bucks' Giannis Antetokounmpo.
Setting aside what they did in the NBA, the three Spurs dominated the international stage during their playing days.
Ginobili won gold in 2004 beating Team USA and Anthony along the way. He also was named a two-time Italian League MVP and is enshrined in the Basketball Hall of Fame.
Gasol played with the Spurs from 2016-19. With Team Spain, he is a two-time silver medalist and a bronze medal winner in the Summer Olympics. He's also a two-time FIBA Euroleague MVP. He is also a finalist for the Class of 2023 Basketball Hall of Fame.
Parker was the 2013 FIBA EuroBasket MVP, two-time FIBA Europe Player of the Year, and won the gold medal at EuroBasket 2013. He is also a finalist for the Class of 2023 Basketball Hall of Fame.
Overall, it is safe to say Anthony's international dream team list is a slam dunk.