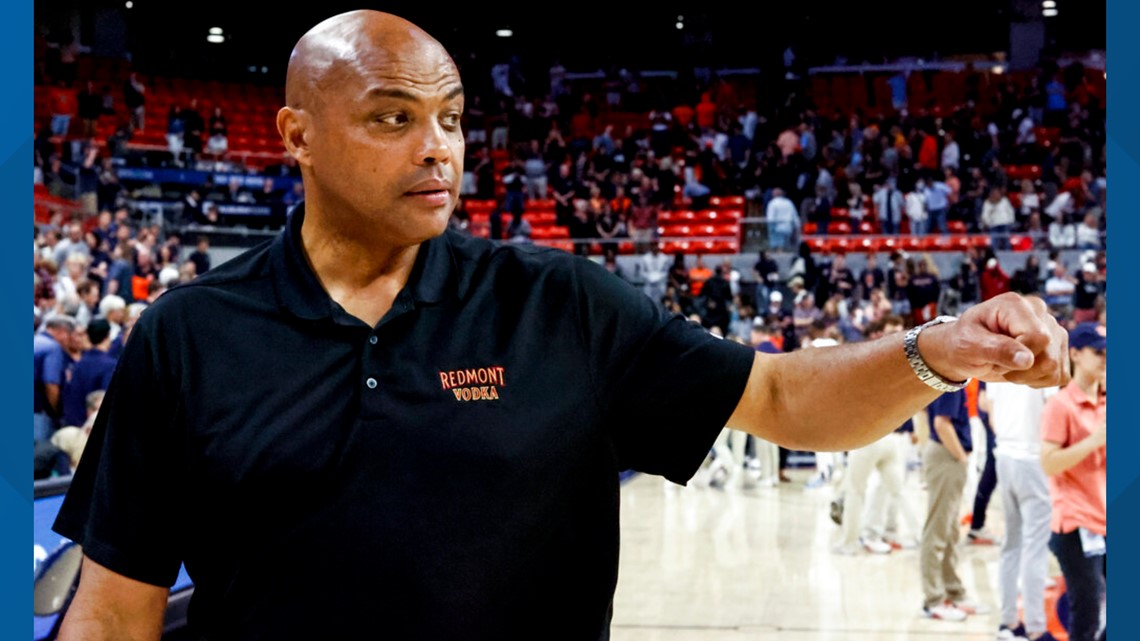 "Victor [Wembanyama] go to San Antonio they'll put some weight on you," said Barkley.
SAN ANTONIO — The race to the bottom of the NBA standings is heating up and the race for the chance of drafting French phenom Victor Wembanyama includes the San Antonio Spurs.
Wembanyama has all the tools to become the next franchise-type player for the Spurs or any other team lucky enough to draft him.
He averages 22.2 points per game along with 3.1 blocks, 9.5 rebounds, and 47% field goal shooting for French club Metropolitans 92.
But if there is any knock on him it is that he is very slight of frame.
He stands at 7-2 and weighs 229 pounds. Many believe he needs to add more size to his frame to survive in the NBA.
Enter NBA on TNT's Charles Barkley.
Barkley, who has a history of making fun of San Antonio, did not hold back in taking another low blow at the Alamo City.
He and his co-hosts were discussing Wembanyama's possible landing spot being San Antonio next season.
Barkley was quick to poke fun at San Antonio saying should the French center become a Spur that he'll beef up quickly as part of his long-running schtick on his opinion of San Antonian's body types.
"I'll tell you what, Victor Wembanyama will be great in San Antonio. If he goes to San Antonio, he'll definitely gain some weight," Barkley said on NBA On TNT on March 3 following the Spurs' win over the Pacers. "He won't have to worry about being skinny down there. He won't have to worry about being skinny in San Antonio. Hey, Victor, go to San Antonio, they'll put some weight on you."
And if that wasn't enough, Barkley called the popular Riverwalk a "dirty, little creek."
This prompted Shaquille O'Neal to laugh out loud. Host Ernie Johnson reminded Shaq that he is from San Antonio when he attended Cole High School and should not be laughing at Barkey's comments.
Also, Barkley isn't the only former Spur to throw shade at San Antonio and its residents.
Ex-Spur Stephen Jackson commented on women, obesity, San Antonio, and more with Dejounte Murray.
Barkley has cooled off using San Antonio as a punchline for some time now but it seems this verbal jab may reignite San Antonian's ire towards the former NBA player.