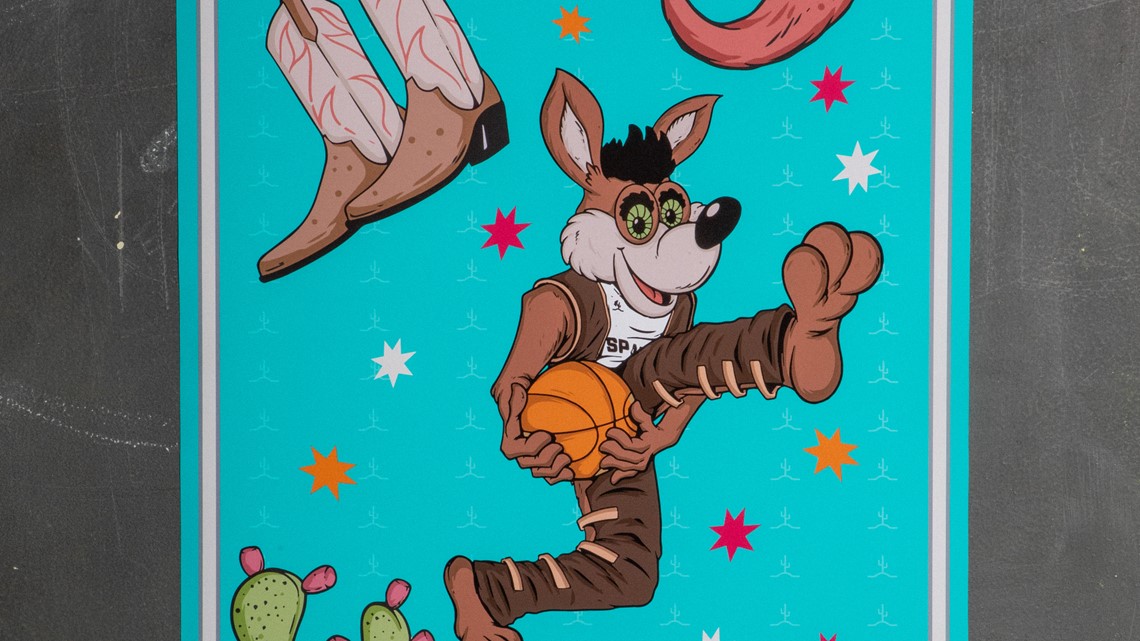 The Spurs and Bexar Goods Collection team up again to offer some great merch for Spurs fans.
SAN ANTONIO — San Antonio Spurs fans are about to see their team gear collection get larger.
The Spurs announced their fourth retail collection with San Antonio-based company Bexar Goods in honor of the 50th anniversary season and the final chapter of the Fiesta-themed City Edition uniforms.
And the new line of gear will surely get fans excited and the wait will soon be over.
The collection will be available on Friday, March 17 in the ULTRA Club at the AT&T Center. Beginning Saturday, March 18 at 10 a.m., the collection will go on sale at Outland Provision and BexarGoods.com.
So what does the new collection include?
It's a line of premium leather goods and apparel that will include classic Spurs T-shirts, 1996 NBA All-Star Weekend T-shirts, caps, a Coyote-themed bandana, and more.
The merchandise will also pay homage to the franchise's Fiesta colors slashed across the items which are very popular with fans.
"Bexar Goods are stoked to collaborate with the Spurs for a fourth time in celebration of their 50th anniversary," said Falcon Craft, co-founder of Bexar Goods. "We always look forward to this project and hopefully fans of both brands do, too."
Here's a sample of the new items:
"This collaboration continues bringing unique merchandise to our fans and each new iteration gives us a chance to deepen our roots with local creators who we admire," said Jordan Mandelkorn, Senior Director Marketing and Creative Services for Spurs Sports & Entertainment. "With this fourth line, we're highlighting a successful years-long collaboration between two iconic San Antonio brands and paying homage to our team's 50 years in the community."
The new collection will likely fly off shelves and with Fiesta Week 2023 right around the corner, make sure you get yours once they go on sale!
Original News Source

Click here for San Antonio HOA Management