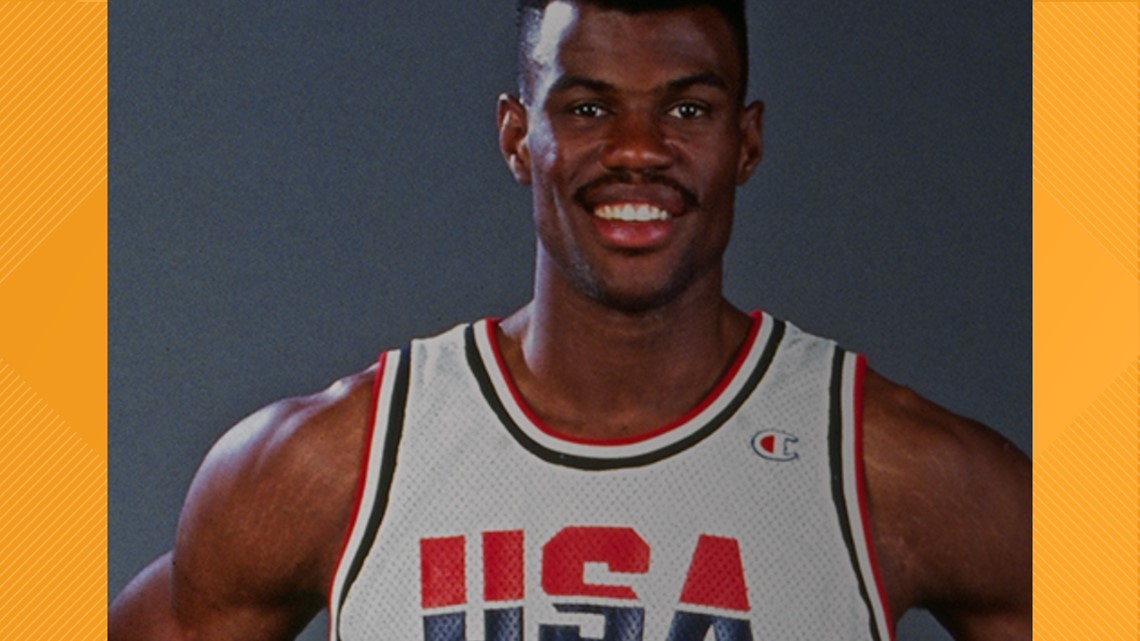 If you have the funds, you can own a piece of Olympic and Robinson history.
SAN ANTONIO — If you are looking to own a piece of San Antonio Spurs and Olympic history, then this auction is for you.
Spurs legend and Team USA great David Robinson's autographed, game-used 1992 "Dream Team" uniform as well as his sneakers are up for auction at Goldin.
In case you don't know how Goldin came into possession of Robinson's Olympic uniform then you have not watched the new Netflix series, "King of Collectibles."
Jazz great Karl Malone, who teamed with Robinson in Barcelona, scooped up the entire "Dream Team" uniforms following their time together.
Malone then preserved them in his home until the folks at Goldin convinced him to consign the collection to them and now they are at auction.
The Robinson jersey is the white edition with a note to Malone and is currently at $37,000.00 at auction.
"To Karl. I really enjoyed the experience," Robinson signed.
Goldin states Robinson's jersey is the one he wore in the Semifinal round against Lithuania on August 6, 1992. He scored 13 points and recorded eight rebounds.
Also, Robinson's Nike Air Force sneakers he wore during the 1992 Olympics. According to Goldin, he wore the sneakers at the pre-Olympic Tournament of the Americas in a win against Panama on June 30, 1992.
The highest bid for his sneakers is currently at $7,500.00.
Robinson would amass an incredible Team USA resume.
He'd capture the gold medal at the 1992 and 1996 Olympics and secure a bronze medal at the 1988 Olympics. He'd also be named the 1986 USA Basketball Male Athlete of the Year and enter the FIBA Hall of Fame.
So if you can afford to make a bid, it is quite the piece to add to your Spurs memorabilia collection.
Original News Source

Click here for San Antonio HOA Management