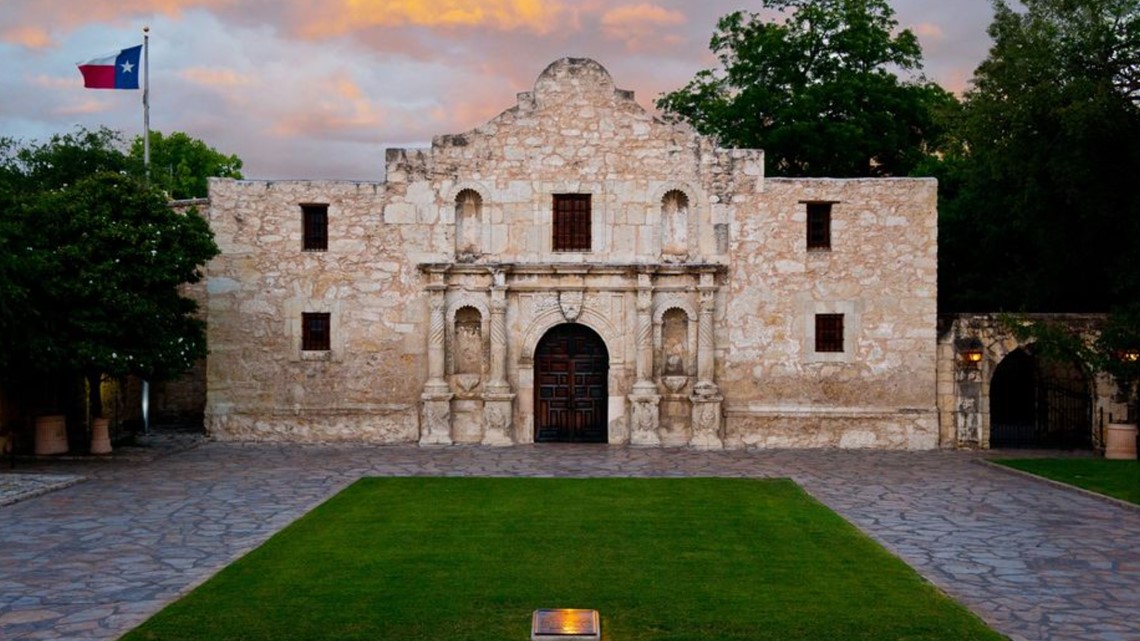 A ceremony being held to commemorate the Defenders' of the Alamo on the 187th anniversary of the battle.
SAN ANTONIO — The Alamo is hosting Dawn at the Alamo, a special ceremony in partnership with the San Antonio Living History Association to honor the sacrifice of the Alamo Defenders.
The ceremony allows folks to witness the events leading up to the historic battle and to pay tribute to the bravery and heroism of the Alamo Defenders.
It will include readings, music, wreath-laying, and a musket volley, creating a solemn and powerful experience for everyone.
The commemorative event is part of the Alamo's larger Commemoration of the 187th anniversary of the battle in 1836.
"This is an incredibly important event for us, as we honor those who gave their lives in defense of freedom," said Alamo Trust, Inc. Executive Director, Dr. Kate Rogers. "We are honored to partner with the San Antonio Living History Association to present this meaningful ceremony, and to invite the community to join us in paying tribute to the Alamo Defenders."
The Dawn at the Alamo event will take place today from 6:00 a.m. to 7:00 a.m. in Alamo Plaza.
The event is free and open to the public.
Since going on the air in 1950, KENS 5 has strived to be the best, most trusted news and entertainment source for generations of San Antonians.
KENS 5 has brought numerous firsts to South Texas television, including being the first local station with a helicopter, the first with its own Doppler radar and the first to air a local morning news program.
Over the years, KENS 5 has worked to transform local news. Our cameras have been the lens bringing history into local viewers' homes. We're proud of our legacy as we serve San Antonians today.
Today, KENS 5 continues to set the standard in local broadcasting and is recognized by its peers for excellence and innovation. The KENS 5 News team focuses on stories that really matter to our community.