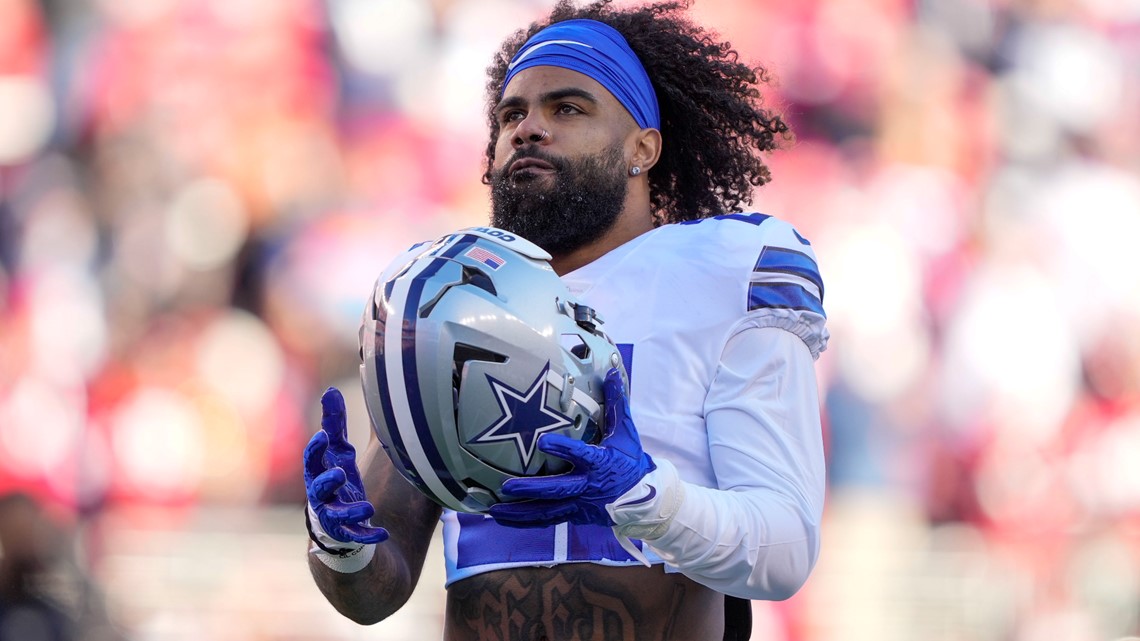 Elliott is a three time Pro Bowl running back, but his age has him waiting for a new job offer, and he might be waiting a while.
DALLAS — The 2023 NFL draft is in the books and the majority of NFL rosters are nearly complete as teams look toward OTAs and summer workouts ahead of the upcoming season.
However, there are still a handful of talented NFL veterans still unsigned in free agency, including three time Pro Bowl running back Ezekiel Elliott.
Elliott exploded onto the scene with a dominant rookie campaign in 2016, leading the league in rushing yards and finishing third in MVP voting.
His effectiveness has dwindled in recent years, however, resulting in his release from the Cowboys back in March – a sad reality plaguing aging NFL running backs as discussed by Christopher Carter and Qiant Myers on the latest Locked on NFL podcast.
"It's just the reality of being a running back in the NFL," Myers said. "If you said three or four years ago that at 28 years old Zeke Elliott would be a free agent and not have a team yet….but we all saw the decline. It's just the harsh reality."
Elliott, along with Kareem Hunt and Leonard Fournette, remains without a job heading into the summer – and Myers believes it could be that way for a while.
"I think there's value in these guys, but these are also three guys I don't expect to be signed anytime soon," Myers continued. "I think teams coming off the draft, they are going to run with the running backs they have, and then they'll wait until about a week or two into camp before making any decisions."
Training camp is well over two months away, potentially leaving Elliott, Hunt, and Fournette working out and waiting on their own until someone gives them a call.
Such is the life of an NFL running back over the age of 26.
Original News Source

Click here for San Antonio HOA Management