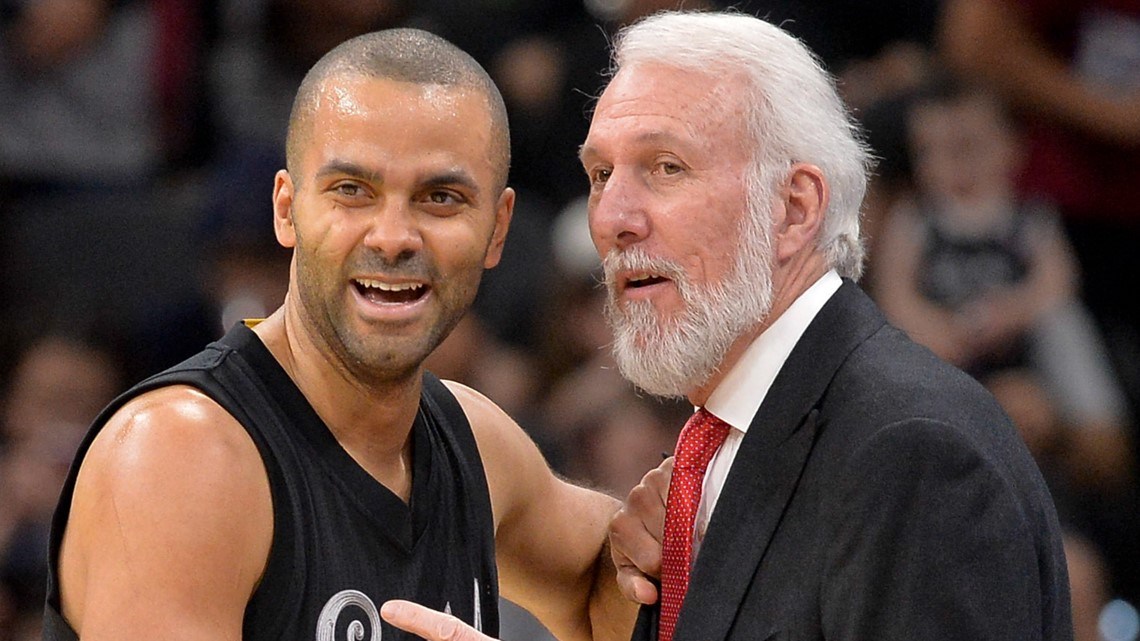 ESPN's Adrian Wojnarowski first reported that the Spurs legends will make it on the first ballot, along with Dwyane Wade and Dirk Nowitzki.
Gregg Popovich, Tony Parker, Becky Hammon, and Pau Gasol will all make it into the hall in their first year of eligibility along with Dwyane Wade and Dirk Nowitzki. ESPN's Adrian Wojnarowski broke the news, and said there will be a formal announcement at the Final Four in Houston over the weekend.
Popovich is the winningest coach in NBA history, a basketball legend with five titles and a gold medal to his name. Parker helped him win four of those titles, and he'll join Tim Duncan and Manu Ginobili in Springfield.
Becky Hammon was one of the greatest players in WNBA history, playing much of her career in San Antonio with the Stars before joining Popovich's bench as an assistant coach. She broke barriers as a woman in the NBA, and in her first year as head coach of the Las Vegas Aces she led her team to a championship.
Pau Gasol helped elevate international basketball and won two NBA championships in his time with the Los Angeles Lakers. The Spaniard is the highest scoring player in EuroBasket history, winning three titles in that competition along with three Olympic medals. He played for the Spurs from 2016 to 2019 at the tail end of his career.
The entire Class of 2023 will be unveiled during the NCAA Final Four in Houston, Texas, on Saturday, April 1, in a nationally televised broadcast at 11:00 a.m. EST.
David Robinson, Tim Duncan, George Gervin, and Manu Ginobili are among other Spurs to be enshrined into the Hall of Fame.
Original News Source

Click here for San Antonio HOA Management