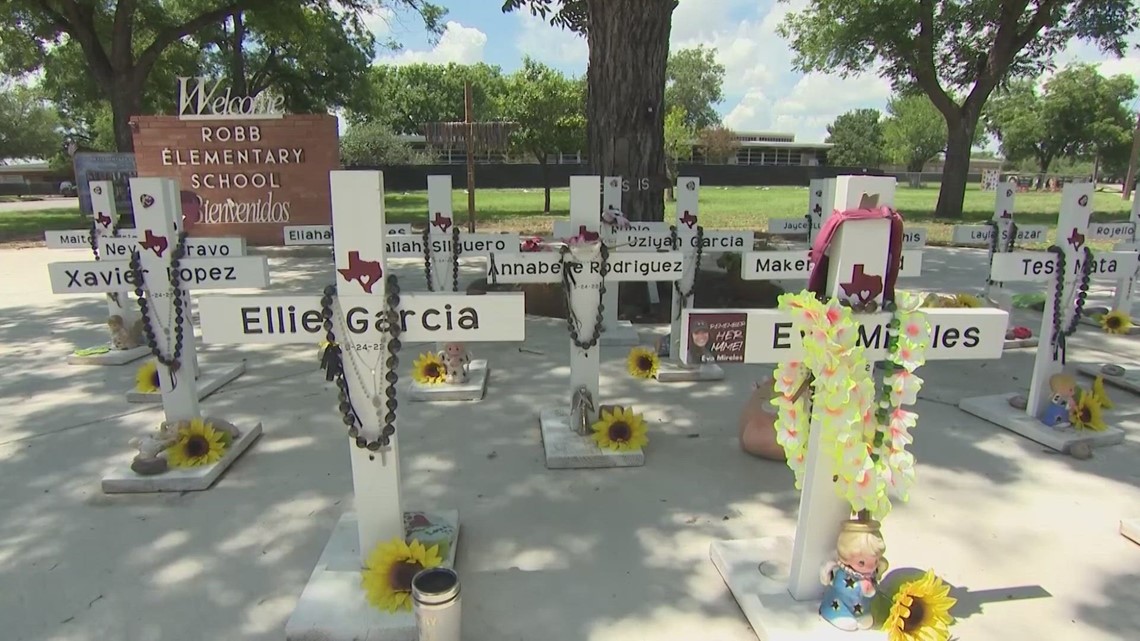 The trauma of the Robb Elementary shooting doesn't just impact families and survivors, but other parents and kids coping with the tragedy one year later.
SAN ANTONIO — The shooting at Robb Elementary highlighted a need for access to mental health resources.
However, Texas ranked last in the US for mental healthcare access in 2022. Counselors around the state are making efforts to fill in that gap.
"Technology has advanced enormously in order to make those services more widely available," Dr. Robert Cuyler, Chief Clinical Officer at Freespira helped establish a mental health clinic at the Uvalde Community Hospital. But, that was 20 years ago.
Last year, the Children's Bereavement Center of South Texas opened a campus in Uvalde in following a large fundraising campaign.
"Grief is not a linear process," said Marian Sokol, Executive Director for CBCST in a news release a month after the shooting. "The Uvalde community and surviving families will go through many stages over an extended period of time – most likely years. We will be here for them for as long as it takes."
The San Antonio chapter of the National Alliance on Mental Illness understands that grief and recovery are a lengthy process.
"Directly after the shooting we had parents who were saying their child was scared to go to school for fear it would happen at their school. That being revisited is normal," Donna Costa works for NAMI San Antonio and says it can be triggering for both parents and children to remember the Uvalde shooting.
Costa says creating a safe space for adults and children in the family to grieve can be beneficial.
"Say 'yeah, I'm thinking about that too, it's bringing stuff up for me and I'm feeling sad.' It helps the child know that I'm not just on an island," Costa adds.
Whether its in Uvalde or across Texas, there will be different ways to mentally cope with the one year mark since the shooting.
"Social support and connection with people that matter to you in a situation like this is probably the single best thing we can do," Dr. Cuyler adds.
Original News Source

Running For Office? Conservative Campaign Management – Election Day Strategies!