WACO, Texas — The crowd at the Ferrell Center rose to its feet and exploded with noise as Jonathan Tchamwa Tchatchoua returned to the court for the first time since inuring his knee in a game against Texas on Feb. 12, 2022.
He wasted no time dusting off the rust as he scored eight points while going 2-2 from three-point range in a win against Texas Tech. He added four total rebounds off the glass for the Bears who won 89-62.
The senior from Cameroon who is lovingly nicknamed 'Everyday Jon', tore his MCL, ACL, and LCL during that injury. Over the course of the last year, he has rehabbed the leg in hopes to return for the 11th ranked Bears this season.
Head coach Scott Drew mentioned last week that Baylor's then six-game winning streak had a lot to do with Everyday Jon. He said the presence he brought in practice was huge to the team's success.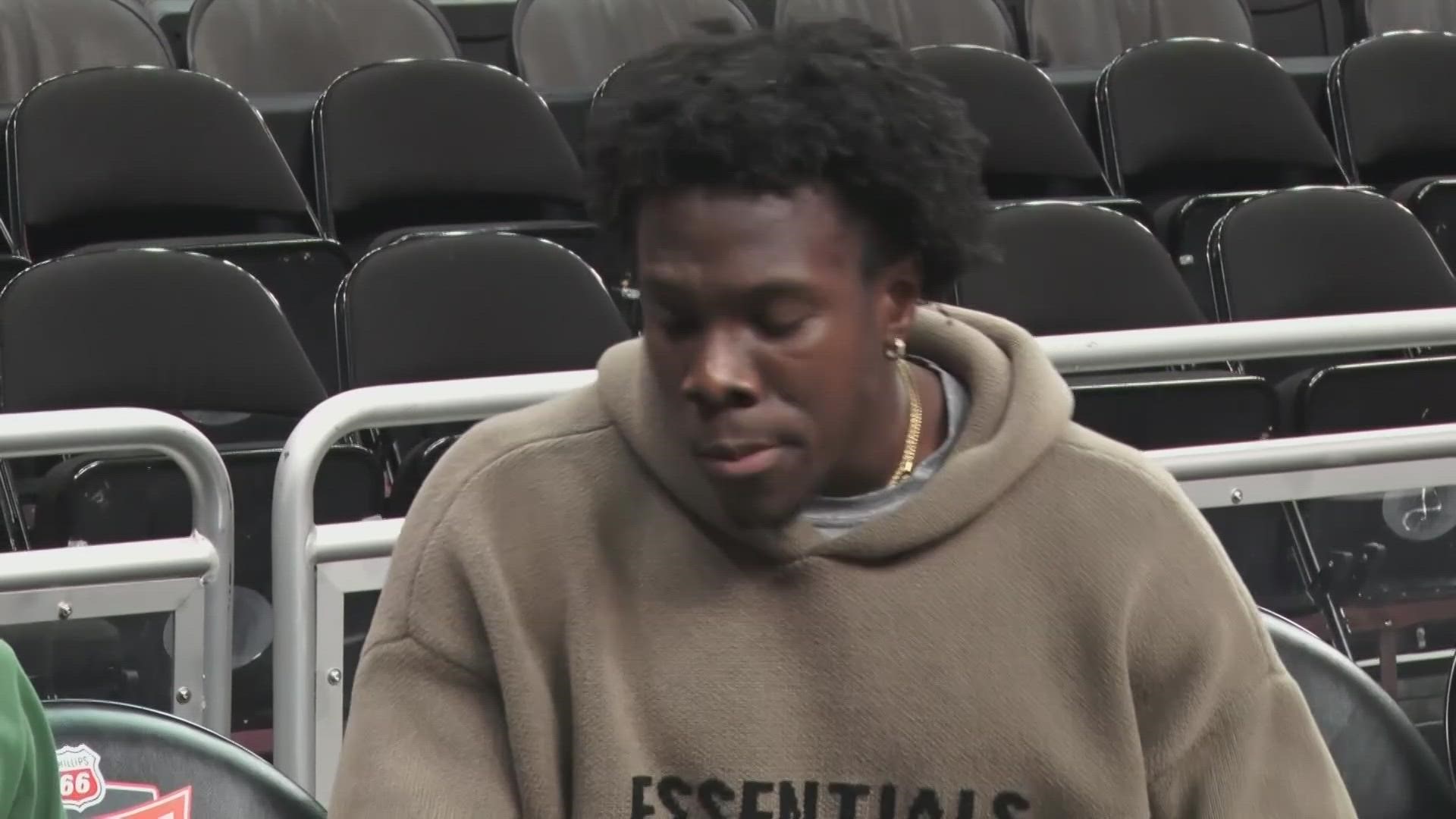 The Bears couldn't ask for a better time to get the soul of their team back as they battle the Big 12 in February before the conference tournament in March.
Entering the game against Texas Tech, Baylor was allowing the second-most points per game to opponents. Luckily for them, Tchamwa Tchatchoua was the Big 12 Defensive Player of the Year in 2022 and was named to the Big 12 All-Defensive Team.
He brings with him great rebounding and scoring with 17 career double-doubles to his name.
The Bears return to the court on Wednesday when they face off against Oklahoma. Baylor is 17-6 overall and 6-4 in Big 12 play.