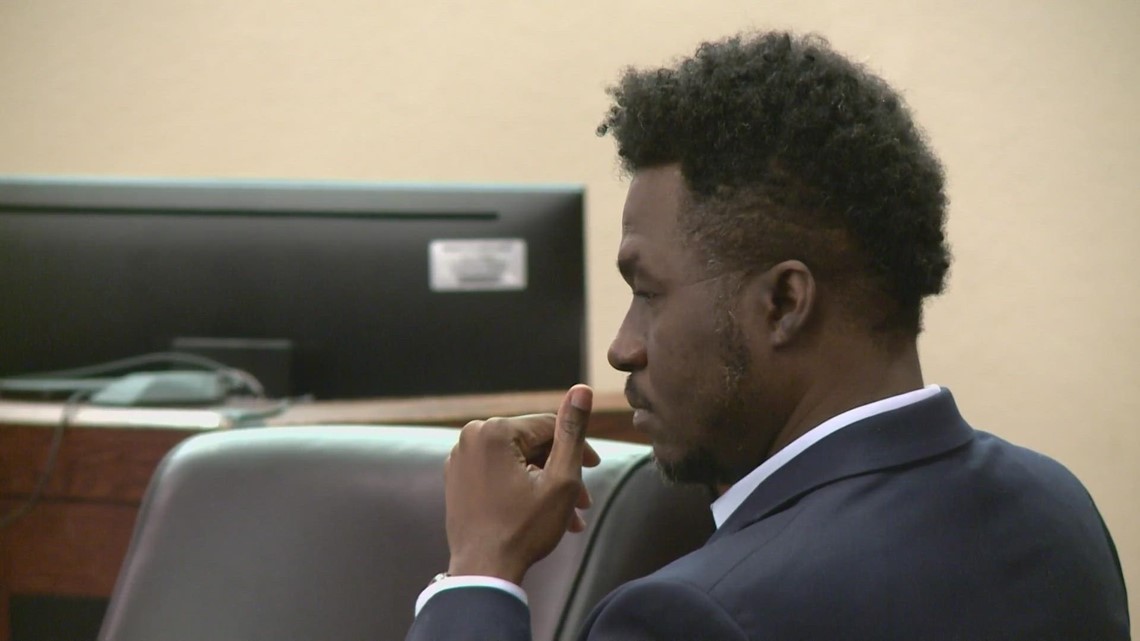 The winter storm put court proceedings on hold for two days after the defendant took the stand, and confessed to killing his wife.
SAN ANTONIO — Attorneys have delivered closing arguments and now the jury is deliberating on whether or not to convict Andre McDonald in the 2019 killing of his wife, Andreen.
The verdict is expected to come sometime Thursday afternoon, three days after the U.S. Air Force Reserve major admitted to killing his wife and disposing of her body.
This week's winter storm shelved court proceedings on Tuesday and Wednesday as most Bexar County services were put on hold. The trial resumed Thursday morning.
McDonald on Monday told jurors he and his wife, Andreen, fought violently the night he admits he killed her. He says he threatened divorce after learning Andreen cut him out of a lucrative business arrangement, sparking what he says was a violent confrontation.
"I just gave her a few kicks, a couple of kicks to, like, knock the wind out of her and get her to stop," McDonald said Monday.
Jurors were shown video of Andreen working out to demonstrate her strength. The Air Force major blamed his wife Monday for her own death.
"She's dead on the floor," he said. "We just had a fight. (I thought) I'm going to get blamed for this."
McDonald added that he beat his wife's body with a hammer in anger before he dumped it in a nearby field. In the following months, investigators say, McDonald googled things like "murder without a weapon" and "cases without eyewitnesses."
He faces life in prison if convicted.
>TRENDING ON KENS 5 YOUTUBE:
[embedded content]