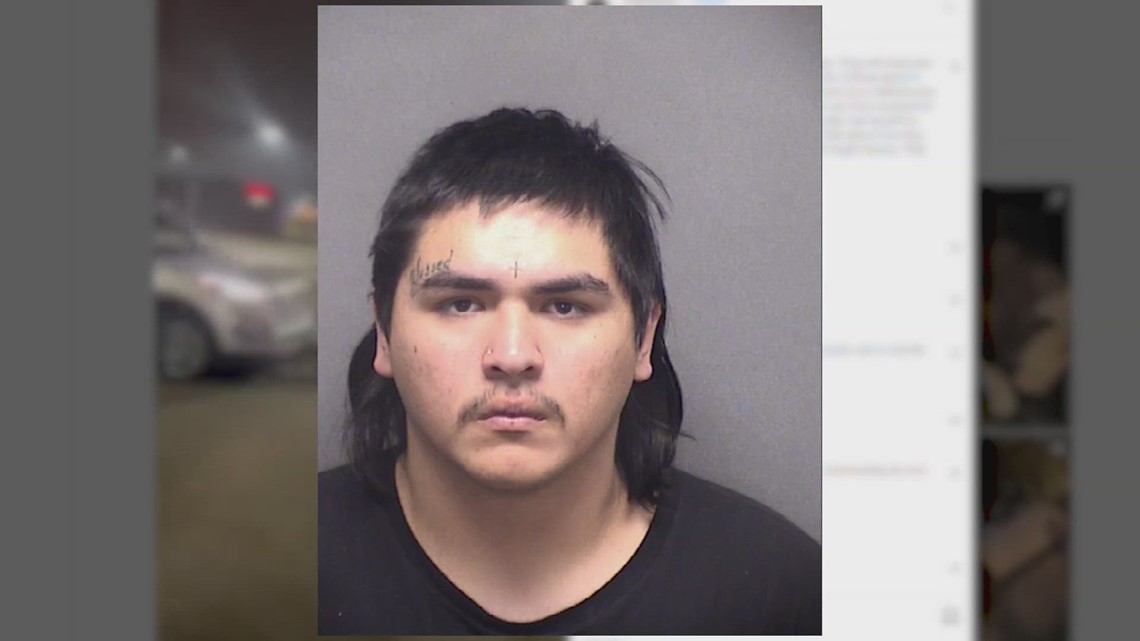 Aryel Moreno runs an Instagram account with unlawful activities, according to Bexar County fire investigators said, even though he's in jail.
SAN ANTONIO — An arrest affidavit from the Bexar County Fire Marshal said that a brother and sister team are administrators for a San Antonio-run Instagram account hosting videos of unlawful activities involving KIAs.
We are choosing not to name the Instagram page to ensure infamy does not get fuel or reckless behavior is not encouraged.
While the arrest document provides the sister's name, it does not confirm her arrest. Therefore, KENS 5 is withholding her identity.
But her brother, Aryel Moreno, is another story. The authorities have been dealing with the car theft suspect for years.
In November 2021, San Antonio Police were looking for Moreno, a 16-year-old suspect, in an Amber Alert case. Police said he ran off with his 13-year-old girlfriend.
The alleged victim was ten days from turning 14. Officers said the girl started texting her mother about helping her. Moreno was already under investigation for aggravated sexual assault involving the same victim.
Police found Moreno and the teen girl after a shoplifting attempt in Austin. He faced an unlawful restraint charge and an outstanding warrant for juvenile family violence.
Investigators said the criminal charges against Moreno continued to grow. He started off January 2023 with a bevy of accusations. On New Year's Day, an investigator with the Bexar County Fire Marshal stopped to get gas at a Circle K in the 13100 block of I-10 East. The investigator saw smoke and commotion around a burning white KIA.
According to an affidavit, the Marshal's investigator confirmed the KIA as stolen. Per the arrest document, he also watched the store's surveillance video to prove Moreno and the female were on tape. The investigator said Moreno was with the same girl from the Amber Alert case, who is now 15.
The affidavit said they left Circle K in a black Dodge caravan and returned in a red vehicle. He reportedly used a blanket to set the car on fire after trying to put gas in a styrofoam cup failed—as gas will break down the styrofoam.
Around 11 p.m. New Year's night, San Antonio Police said Moreno and two friends stole candy from a Shell convenience store at 2602 NW Loop 410. When a store clerk approached the three suspects, police said Moreno pulled a gun on the employee. Investigators said he left the store wanted on a charge of aggravated robbery.
An affidavit said SAPD was taking a statement from a witness in a related case out of Leon Valley the next day. The officer said Moreno got in a car, hit the witness as he left, and kept going. Moreno was in a stolen Hyundai Tuscon when he failed to stop and render aid, police said.
Twenty-eight days later, SAPD said the 18-year-old got arrested by their officers. According to police, he was in a stolen Hyundai and had a stolen gun from Austin. Officers said Moreno had four outstanding warrants: Harboring a runaway, indecent assault, assault bodily injury, and unauthorized vehicle use.
Fire Marshal said they confirmed he and his sister run an Instagram account showing reckless and criminal acts with KIAs—even while Moreno's in jail.
Investigators with the Marshal's office also said Moreno confessed to stealing a red Hyundai Electra and setting a KIA on fire. He added arson, vehicle theft, and an additional unauthorized use charge to his list of alleged crimes.
SAPD and the fire Marshal's office declined to comment on an active investigation, especially questions about Moreno's sister, the girl from the convenience store, and possible other suspects.
Original News Source

Running For Office? Conservative Campaign Management – Election Day Strategies!