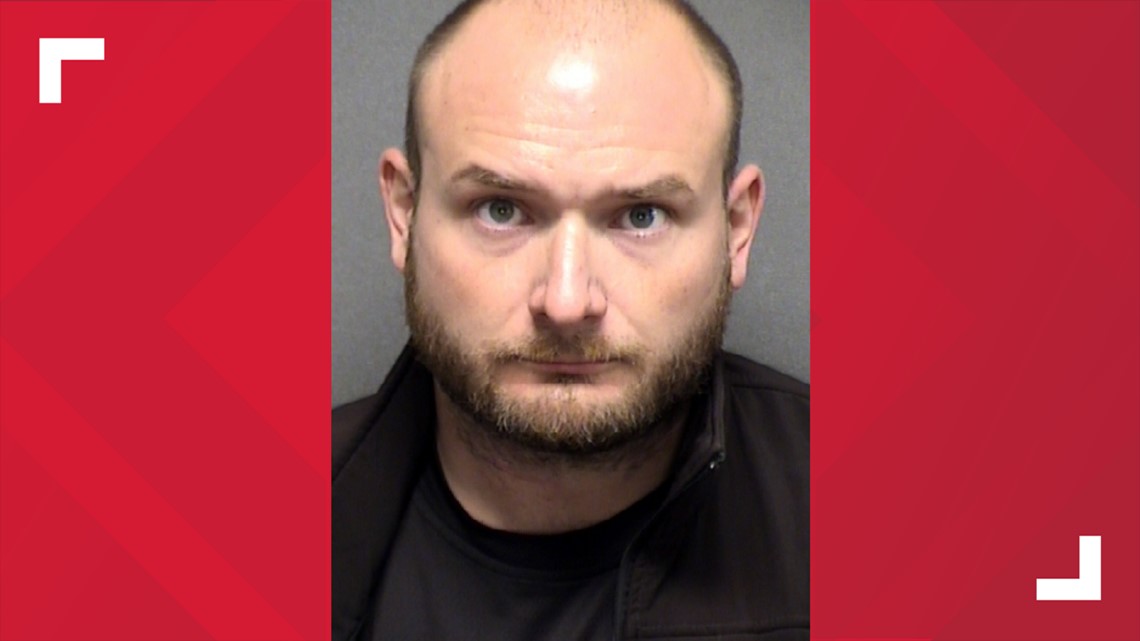 Sheriff Javier Salazar said that William Eric Bridegroom, 38, was already wearing an ankle monitor for allegedly sexually assaulting a different child.
SAN ANTONIO — A man has been arrested after a 16-year-old girl made an outcry of ongoing sexual abuse, the Bexar County Sheriff's Office said.
Sheriff Javier Salazar said that William Eric Bridegroom, 38, had likely been assaulting the victim for years. Bridegroom had previously been indicted for aggravated sexual assault of a child, charges stemming from a 2019 case involving a 12-year-old, but was out on bond under condition of wearing an ankle monitor.
Deputies became aware of the second victim on Wednesday, according to Salazar, who added investigators put the case together quickly and got a warrant for continuous sexual assault/abuse of a child.
"He's a predator in his actions," Salazar said at a press conference Thursday afternoon.
He added that authorities believe there may be other victims.
"By virtue of his living arrangement, his family situation, he had access to not just these two female victims, but others," Salazar said. "It is quite possible that there may be other victims out there."
"It's clear that this misconduct has been going on for several years now, it can take children years to come forward with allegations like this," he said.
He asked any other potential victims or anyone with information on Bridegroom to call 210-335-6000 for a report, or email bcsotips@bexar.org.
[embedded content]
Since going on the air in 1950, KENS 5 has strived to be the best, most trusted news and entertainment source for generations of San Antonians.
KENS 5 has brought numerous firsts to South Texas television, including being the first local station with a helicopter, the first with its own Doppler radar and the first to air a local morning news program.
Over the years, KENS 5 has worked to transform local news. Our cameras have been the lens bringing history into local viewers' homes. We're proud of our legacy as we serve San Antonians today.
Today, KENS 5 continues to set the standard in local broadcasting and is recognized by its peers for excellence and innovation. The KENS 5 News team focuses on stories that really matter to our community.
Original News Source

Running For Office? Conservative Campaign Management – Election Day Strategies!