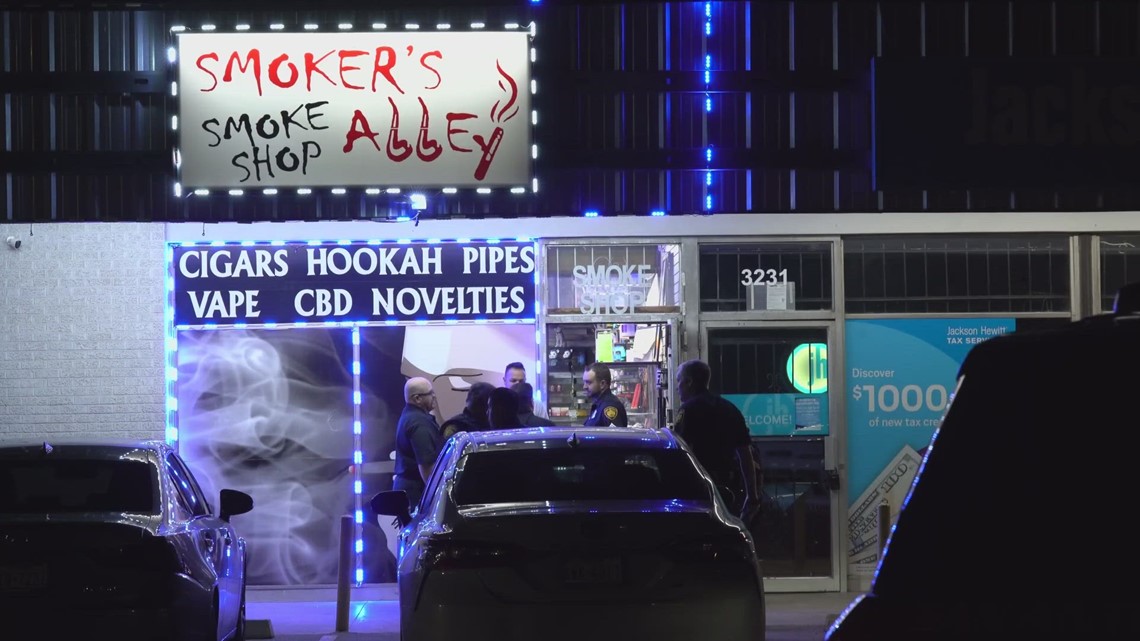 It happened around 8:30 p.m. Monday on West Avenue off Mackey Drive.
SAN ANTONIO — A man is fighting for his life after being shot several times inside a northside smoke shop Monday evening.
We are still working to get more information on exactly what happened before this man was shot.
Police say there were other customers inside the store at the time, but no one else was hurt.
Officers were called out to Smoker's Alley for reports of a shooting
When they got there, they found the victim had been shot four times in the chest.
We're told the victim is in his 20s and police believe the suspect is about the same age.
After the shooting happened, police say the suspect took off, heading south, but they don't have a description of the vehicle used to get away.
The victim was taken to the University Hospital in critical condition.
Police say their investigation is ongoing.
If you know anything about who the shooter might be, you are asked to call police.
Since going on the air in 1950, KENS 5 has strived to be the best, most trusted news and entertainment source for generations of San Antonians.
KENS 5 has brought numerous firsts to South Texas television, including being the first local station with a helicopter, the first with its own Doppler radar and the first to air a local morning news program.
Over the years, KENS 5 has worked to transform local news. Our cameras have been the lens bringing history into local viewers' homes. We're proud of our legacy as we serve San Antonians today.
Today, KENS 5 continues to set the standard in local broadcasting and is recognized by its peers for excellence and innovation. The KENS 5 News team focuses on stories that really matter to our community.
Original News Source

Running For Office? Conservative Campaign Management – Election Day Strategies!