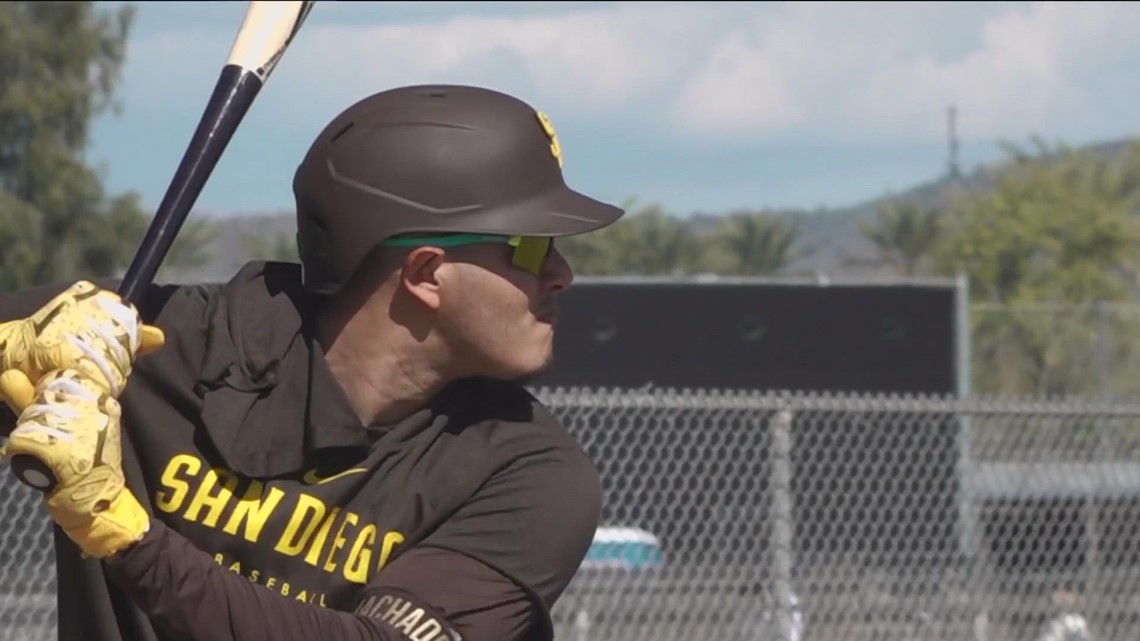 The $350 million deal should keep Machado in a San Diego Padres uniform until he is 41 years old.
SAN DIEGO — San Diego will be seeing a lot more of Manny Machado in a Padres uniform.
On Tuesday the team officially announced the 11-year extension of the Padres third baseman. The deal will see Machado in a Padres uniform through the 2033 season.
Machado had announced earlier this month that he was planning to exercise the opt-out clause included in his current contract at the end of the season.
On Sunday, sources told MLB.com that Manny and the Padres had agreed to the 11-year extension worth $350 million.
His existing agreement, which he signed in 2019 had 6 years and $180 million still remaining. That agreement included the opt-out clause that he could exercise after this season.
According to Dennis Lin from The Athletic, Machado's extension contains no opt-outs and a full no-trade clause.
After this agreement is made official, Machado will join a short list of large contract extensions signed recently by other MLB players including fellow Padres Fernando Tatis Jr., Mookie Betts with the Dodgers and Mike Trout with the Angels. The $350 million contract will put Machado's deal in the top 3 once it is officially signed.
During his tenure with the Padres, Machado has put up some solid numbers and accolades, batting .280, hitting more than 100 home runs and finishing in the top three in MVP voting two times.
Machado signed a 10-year, $300 million deal with the Padres in February 2019. The third baseman, who will turn 31 in July, would forfeit $150 million from his current deal, which calls for a $30 million annual salary through 2028.
According to the AP earlier this month, Machado's contract was a record for a free agent when he agreed to it and the second-largest in the major leagues behind Giancarlo Stanton's $325 million at that time.
WATCH: Padres' Machado says he plans to opt out after this season: