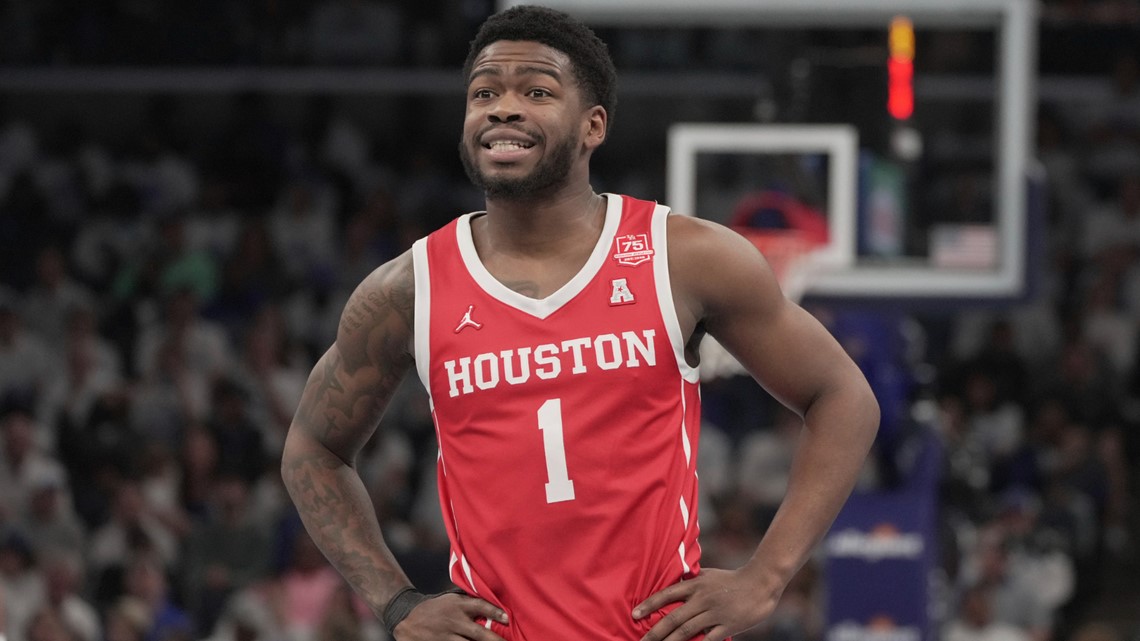 Houston, Alabama, and Kansas have one seeds all but locked up. Who will join them as the final one seed in the NCAA Tournament?
HOUSTON — Selection Sunday is less than one week away, signaling the start of the March Madness and what should be an exceptional 2023 NCAA Tournament.
While the number one overall seed is still up for grabs, it feels like three of the four top seeds are already locked up between the Houston Cougars, Alabama Crimson Tide, and the defending champion Kansas Jayhawks.
However, the fourth and final number one seed remains open, and last weekend's games proved a handful of teams are still very much in contention for that final spot.
Locked on College Basketball hosts Andy Patton and Isaac Schade believe three teams are competing for that final number one seed heading into conference tournament week.
"It seems right now like it's between UCLA, Texas and Purdue," Schade said. "It's going to be one of these three schools. They have the three next best resumes."
Purdue spent many weeks as the top overall team in the AP poll, but a rough month of February pushed them into two seed territory. The Boilermakers are 26-5 on the year and an outstanding 17-1 in Quad 2-4 victories, but the 9-4 record in Quad 1 could be just enough to put them on the two line – depending how they fare in the Big Ten Tournament.
UCLA has been a juggernaut all season long and is finally getting the recognition they deserve. They are 27-4 on the year, with all four losses coming against Quad 1 opponents. They just took care of an excellent Arizona team on Saturday, leading them to a dominant Pac-12 regular season title, winning the conference by four games. Mick Cronin's team will need Jaylen Clark back and healthy if they want to make a deep run, but the resume speaks for itself right now.
Finally, Texas just knocked off an excellent Kansas squad and – like UCLA – all of their losses are of the Quad 1 variety. They have twice as many as the Bruins though, and while their overall 11-8 record in Quad 1 games is fantastic, they are the most likely of this trio to end up as a two seed.
Conference tournaments begin for most of the Power-5 schools on Wednesday, with plenty of basketball left to change the outcome of the NCAA Tournament seeding.