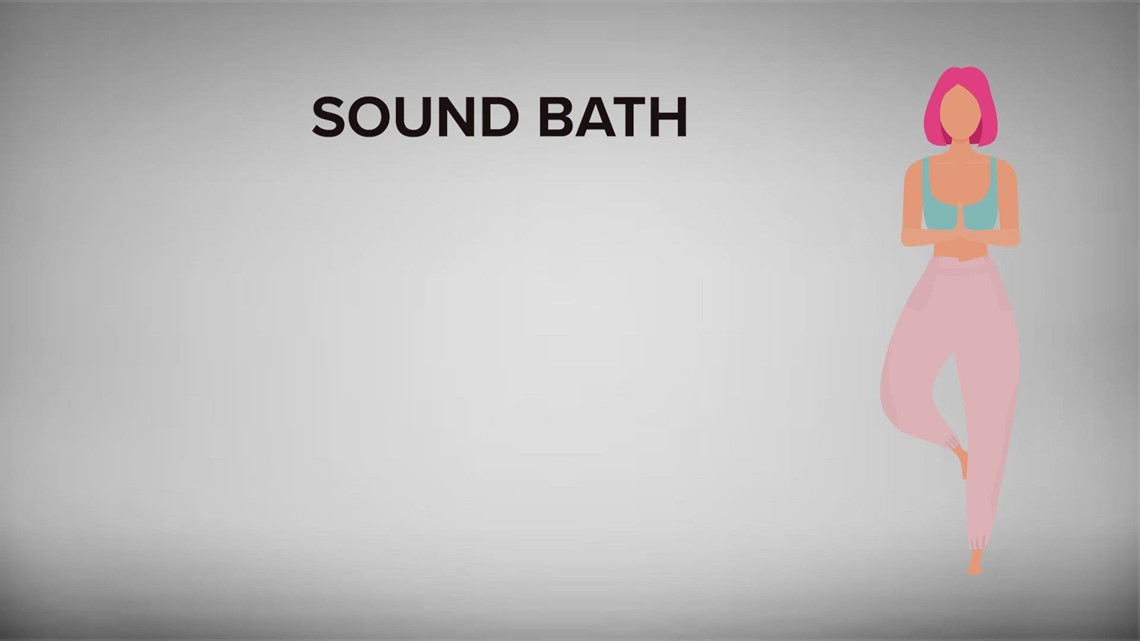 The perfect gift for Mother's Day might not be something you wrap up. Free and low-cost experiences you can enjoy with mom.
SAN ANTONIO, Texas — Mom may want the gift of time, either with family or alone, this Mother's Day rather than a fancy or expensive gift. Here are experiences to help make lasting memories with mom.
Every mom enjoys something different, so here is a look at workouts, mediations, music and crafts happening this Mother's Day weekend.
Musical moms will love a rock concert. Back in Black, an AC/DC tribute band has a high energy show Friday at Blue bonnet Palace. Doors open at 8 pm. Tickets are $15.
"There's nothing like a good cover band," said Sara Bigham, a lifestyle contributor at Eventbrite.
Sporty mom will enjoy a good, free Pilates workout. Columbia Sportswear in the Quarry Market is offering Mommies, Muscles, and Mimosas Saturday at 9 a.m. You must RSVP and bring a mat.
"Got mom out there, get her sweat on and then maybe have a glass of champagne and orange juice to kick off the weekend," Bigham said.
Spend the evening at the Mother's Day Market at Main Plaza on Saturday starting from 6 pm to 10 p.m. Admission is free. There will be vendors, wine tasting, and music.
"Everything that mom really enjoys, whether she's interested in having a glass of wine, doing something a little big artsy and crafty or just hanging out, kicking back," Bigham said.
Have a laugh with mom at the Funny as AF Comedy Series Saturday at the Blind Tiger Comedy Club at 9 p.m. Tickets are $10.50 a person.
"If your mom loves comedy or she's looking for a date night with her significant other or her best friends, get her some tickets," Bigham said.
Bring some zen to her special day with a sound bath for a deeply relaxing experience while listening to singing bowls, gongs, and vocals at Mercury Project on Sunday at 4 p.m. A $20 donation is suggested.
Original News Source

Running For Office? Conservative Campaign Management – Election Day Strategies!