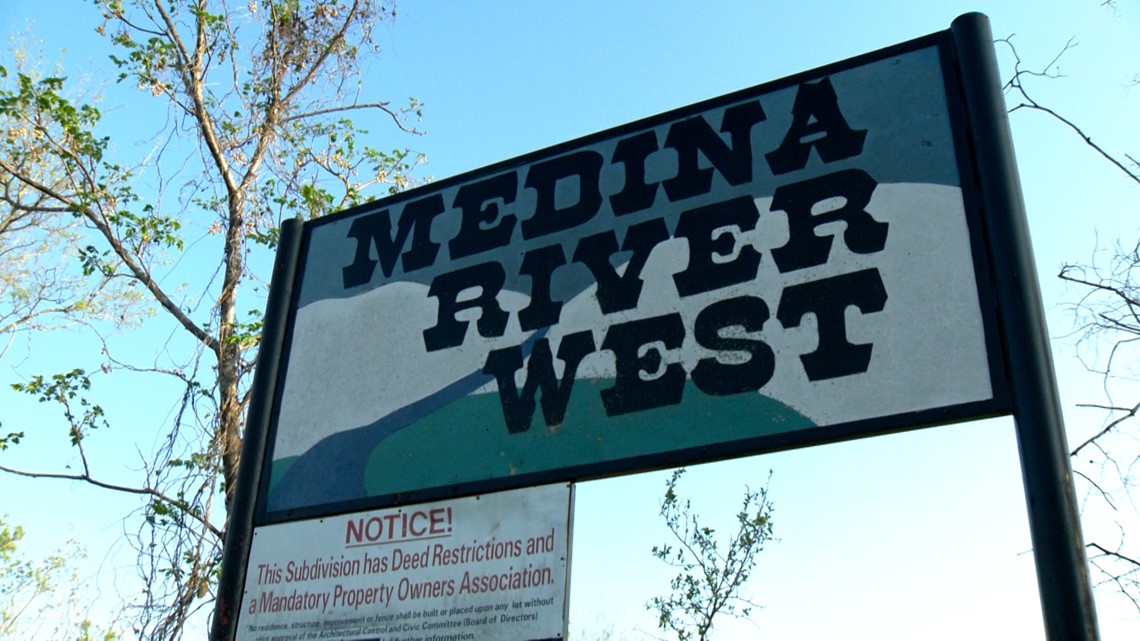 It's a story that has many of you clicking, wondering why dozens of agents swarmed a home in Medina County.
CASTROVILLE, Texas — We're learning new details about an FBI raid that's the talk of the town in Castroville right now.
KENS 5 spoke with residents who witnessed the moments before the raid began.
"Earlier in the day, I was up in the neighborhood and I saw a bunch of those FBI Escalades up there by the community center. It seemed like they were trying to figure out what they were going to do about the situation," said James Ybarra, a local filmmaker.
Thursday, Ybarra was in the middle of filming a comedy crime TV show in the Medina River West neighborhood when he heard a helicopter flying above.
"We had to stop the scene and we were like, 'What's going on here?'" he recalled. "I think from here to San Antonio, everyone's buzzing about this right now."
The only information the FBI has released is they were doing "court-authorized law enforcement activity" in the Medina River West neighborhood.
Agents remained on the property from around 2:30 p.m. through the evening hours. Aerial footage captured investigators searching a large orange container in the driveway, where agents set up tables to work on laptops during the raid.
Juan Ramos, who lives nearby, witnessed an unfamiliar sight Thursday as he drove out of the subdivision: a line of unmarked vehicles parked on or near County Road 5721.
"More than a handful of FBI agents," said Ramos. "The very last agent, I stopped and slowed down and asked if there was any reason for concern on my part. He said, 'No, we're just executing a search warrant.'"
The Medina County Sheriff tells KENS 5 that one person was arrested. The name and circumstances, he told us, must be shared by the FBI.
As the investigation was underway Thursday, Cary Yant, who lives in the neighborhood, was on his way to the community center.
"We were coming down 5720 and we noticed a sheriff's car, white FBI car, a bunch of other cars, they had the whole street blocked off here. I thought, 'Wow! I wonder what's going on,'" said Yant. "I didn't know if it was a car wreck, a shooting or something."
He says the neighborhood is usually quiet, and certainly never the target of a federal investigation.
"My wife says I'm too nosey, but that's alright. I like to know what's going on in our neighborhood," said Yant.
To learn more, KENS 5 requested an affidavit and a copy of the search warrant. We're hoping to get those details next week.
In the meantime, we took a closer look at the helicopter footage from Thursday. We noticed most agents on scene wore navy FBI shirts. One, however, wore camouflage, which is the way the Safe Streets Task Force dresses. That's a branch of the FBI that handles gangs and violent crimes.
Stay tuned to KENS 5 for more on this developing stories.