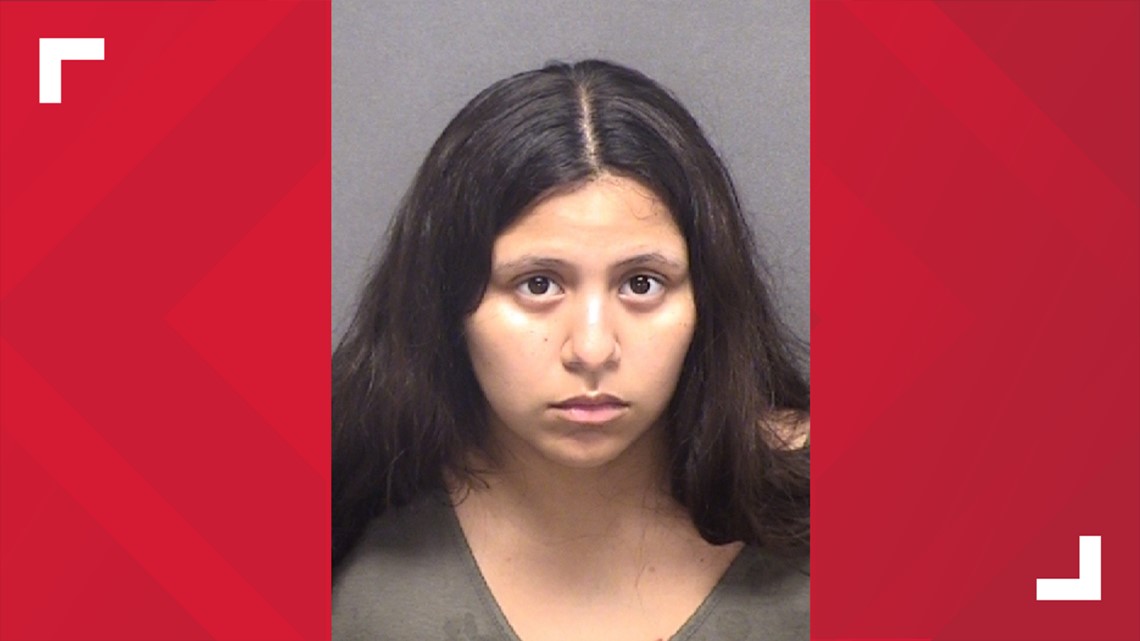 Police say she was arguing with the baby's father over possession of a handgun while holding the baby.
SAN ANTONIO — Police say they've arrested a mother and father whose daughter was shot and killed when the two fought over a handgun.
Ruby Marie Mora, 21, and Alejandro Dominic Martinez, 20, are facing felony charges of reckless injury to a child after their daughter, Rosalinda Martinez, died on April 12. Martinez reportedly fled the scene with the gun, and he wasn't arrested until May 6.
Investigators say he had just picked the woman up from work, so she didn't have her baby initially.
According to arrest affidavits a witness was with the baby when she heard the argument between Mora and Martinez getting louder, and she brought the baby outside when she checked on them. At that point Mora grabbed her daughter as she continued an argument with Martinez.
The warrant says Mora was demanding the gun back from him, and he had the weapon in his waistband. Police say he was sitting in a vehicle and she was standing with the child when they started wrestling over the gun.
The witness said Mora was holding the baby in her right arm and reached into the car with her left hand, and she saw them pulling back and forth until she heard a shot.
Mora and the baby were both hit.
The 8-month-old was taken to the hospital where she died that same night.
Mora, who got shot in the hand, got out of the hospital about a week later and was arrested that night.
Family members say Martinez had attacked the woman in the past and was out of jail on bond for a previous assault.
In fact, officers said Martinez was not supposed to be in contact with Mora or possess a firearm per his bond conditions.
The arrest warrant says he took the gun from the scene with him and remained on the run until he was arrested on May 6. He is being charged for assaulting a pregnant person, violating his bond and reckless injury to a child.
Family shared photos of Rosalinda with KENS 5:
Since going on the air in 1950, KENS 5 has strived to be the best, most trusted news and entertainment source for generations of San Antonians.
KENS 5 has brought numerous firsts to South Texas television, including being the first local station with a helicopter, the first with its own Doppler radar and the first to air a local morning news program.
Over the years, KENS 5 has worked to transform local news. Our cameras have been the lens bringing history into local viewers' homes. We're proud of our legacy as we serve San Antonians today.
Today, KENS 5 continues to set the standard in local broadcasting and is recognized by its peers for excellence and innovation. The KENS 5 News team focuses on stories that really matter to our community.
Original News Source

Running For Office? Conservative Campaign Management – Election Day Strategies!