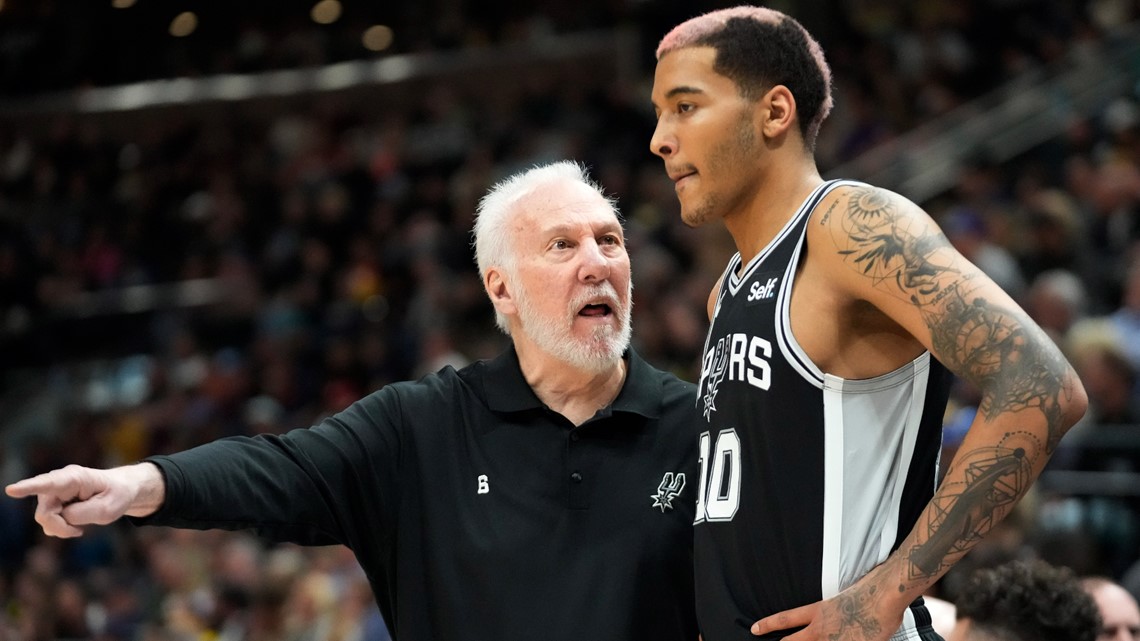 Popovich's contract with the Spurs expired at the end of the 2022-23 season.
SAN ANTONIO — According to Yahoo! Sports' Jake Fischer, long-time San Antonio Spurs head coach Gregg Popovich's 2022-23 deal expired last season and he has not signed a new deal with the team.
"The veteran coach's contract did expire at the conclusion of the 2022-23 season, and he has yet to re-sign a new deal with San Antonio," sources told Fischer.
The Spurs' offseason is still young and there is plenty of time Popovich and the club can iron out a new deal before the start of the 2023-24 season.
In addition, Popovich, 74, has earned a position to not have to rush any decision on his NBA coaching future considering his incredible career.
Many speculate retirement is not in the cards for him after showing no signs of slowing down last season.
He often speaks about enjoying coaching and teaching the Spurs' young roster. Something he did not have to o too much with Hall of Famers like David Robinson, Tim Duncan, Tony Parker, and Manu Ginobili on the roster early in his coaching career.
Also, he does say he enjoys seeing the younger players develop on and off the court so it is expected he'll be back next season.
In addition, having the opportunity to coach French basketball phenom Victor Wembanyama, who'll likely be selected by San Antonio's No. 1 pick overall in the 2023 NBA Draft, may entice him to patrol the sidelines for a few more seasons.
Stay right here at KENS 5 for complete Spurs coverage throughout the off-season.
Original News Source

Click here for San Antonio HOA Management