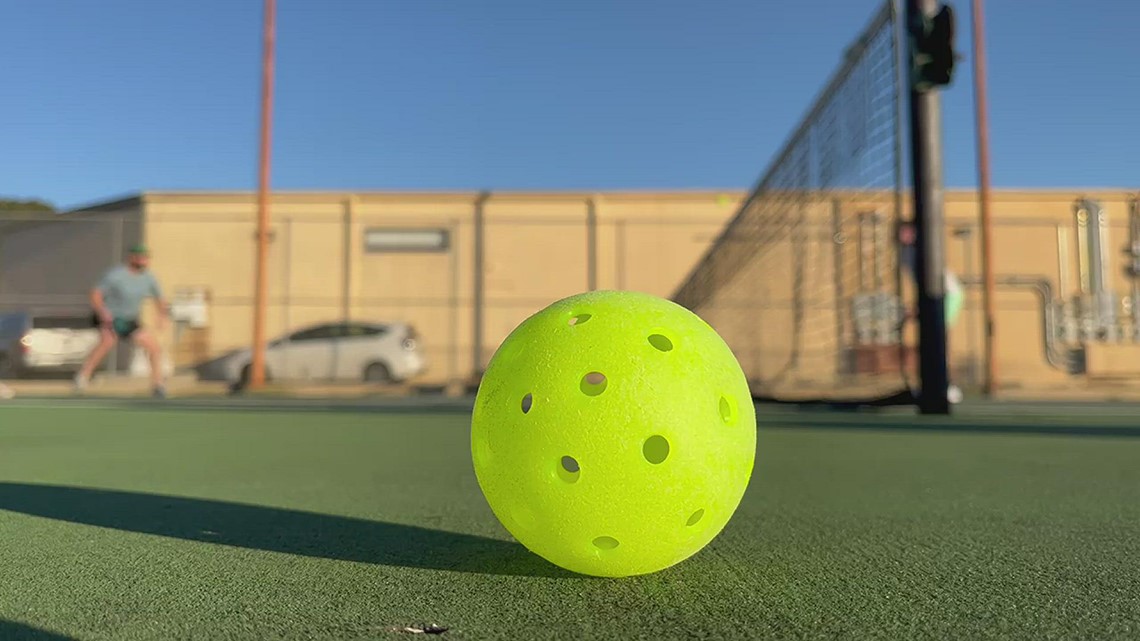 Professional pickleball players come from around the world to compete this weekend in the ONIX Austin Showdown hosted by the PPA Tour.
LAKEWAY, Texas — Pickleball is becoming more popular around the country – so much so that it earned the title of America's fastest growing sport in 2022.
A year later, pickleball is still thriving.
Austin is actually home to 12 of the world's top pickleball professionals.
"Austin is a big pickleball hub," said Hannah Johns, public relations and content director for Professional Pickleball Association Tour (PPA). "People love the sport here. We actually have the most pros, top pros than any other city in America."
The Professional Pickleball Association is hosting the ONIX Austin Showdown at Elevation Athletic Club this weekend in Lakeway. The tournament is held for four days, with a chance to win the title and over $200,000 in prize money across all professional divisions during the finals on Sunday.
Pickleball Professional Connor Garnett travels around competing in PPA tournaments.
"I was a tennis purist, and then I started playing a little more, saw the nuance, saw some people beating me pretty badly, and I got hooked," Garnett said. "I was a little bit upset. I was like, 'I got to figure this out' and then hooked ever since."
And Garnett has a strategy for this weekend.
"Win!" Garnett said. "I think singles is a little bit more just starting off strong and just really making sure you're not trying to overdo anything. So just looking to go out there and have some fun."
But it's not only the professionals who get to compete: there are also amateur divisions. Additionally, the tournament has recreational matches that attendees can play during the evenings.
PPA expects to see around 5,000 fans coming to watch over the course of the weekend.
"We almost always sell out on Saturday and Sunday attendees-wise on center court. So it's really showing how pickleball is growing, even faster than the community can keep up," Johns said.
The PPA attracts pickleball talent from all over the world, but this weekend's Austin showdown gets to showcase some of the local talent.
"It's really a hotbed for a lot of young new talent and a lot of amateurs, a lot of young players here as well," Johns said. "We get to see some of the younger demographics really getting into the sport here in Texas."
Melia Masumoto on social media: Twitter
Original News Source

Click here for San Antonio HOA Management