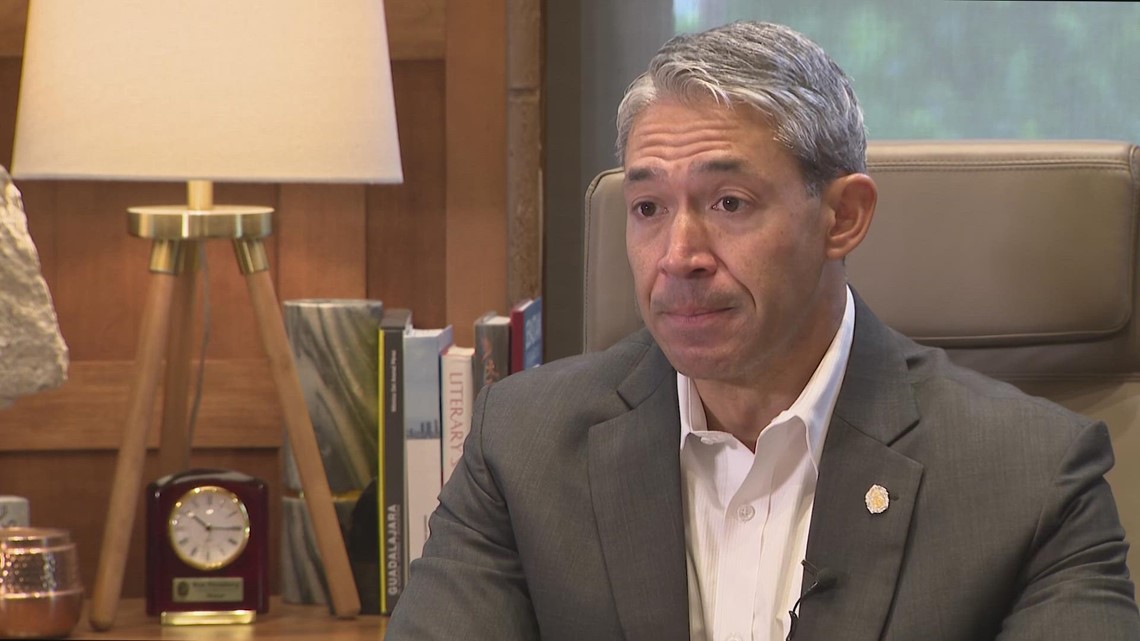 Bayless thought of himself as the Mayor of San Antonio because of his love of the Spurs. Nirenberg proceeded to dunk on him!
SAN ANTONIO — In case you missed it, Fox Sports' Skip Bayless recently spoke about his time frequently visiting San Antonio during the San Antonio Spurs' glory days with the "Big 3" of Tim Duncan, Tony Parker, and Manu Ginobili.
In fact, this self-proclaimed mega-Spurs fan loved the team so much that he felt that he was the Mayor of San Antonio.
"I became such a Spurs fan, that I think for a while I was the Mayor of San Antonio," Bayless said on "Undisputed."
Enter the real San Antonio Mayor: Ron Nirenberg.
Word got to the Mayor's Office and Nirenberg took to Twitter to remind Bayless who sits on the Mayor's chair in San Antonio.
"Hold on now, Skip Bayless," Nirenberg tweeted.
He even asked Bayless' co-host, Shannon Sharpe, for some help.
Bayless has fallen out of favor with the Spurs fanbase.
Despite that he showers the Spurs with praise, fans point to how much he comes off and on the Silver and Black bandwagon, how he wears Kawhi Leonard's Clippers jersey, and his constant verbal attacks on Spurs head coach Gregg Popovich.
Recently, Bayless went at Popovich on his podcast criticizing him for how he got the head coaching job with the Spurs, how he treats media, and how he is chummy with opposing players and coaches.
"Slowly but surely, Popovich lost me as a fan. In post-game interviews, Pop belittled and bullied media members for asking perfectly acceptable routine questions. Yet, Popovich's between-quarters interviews on live TV on TNT and ESPN became famous instead of infamous," Bayless said. "Pop became everybody's, quote-unquote, lovable curmudgeon, for shaming interviewers with one-word answers or grunts. Oh, that's just Pop. He's something, that Pop. Yet again and again."
Bayless now proclaims that he cannot "love" Popovich the way he does for the team.
"I'm sorry, but I never could love the coach the way I loved my Spurs," he said.
Original News Source

Click here for San Antonio HOA Management