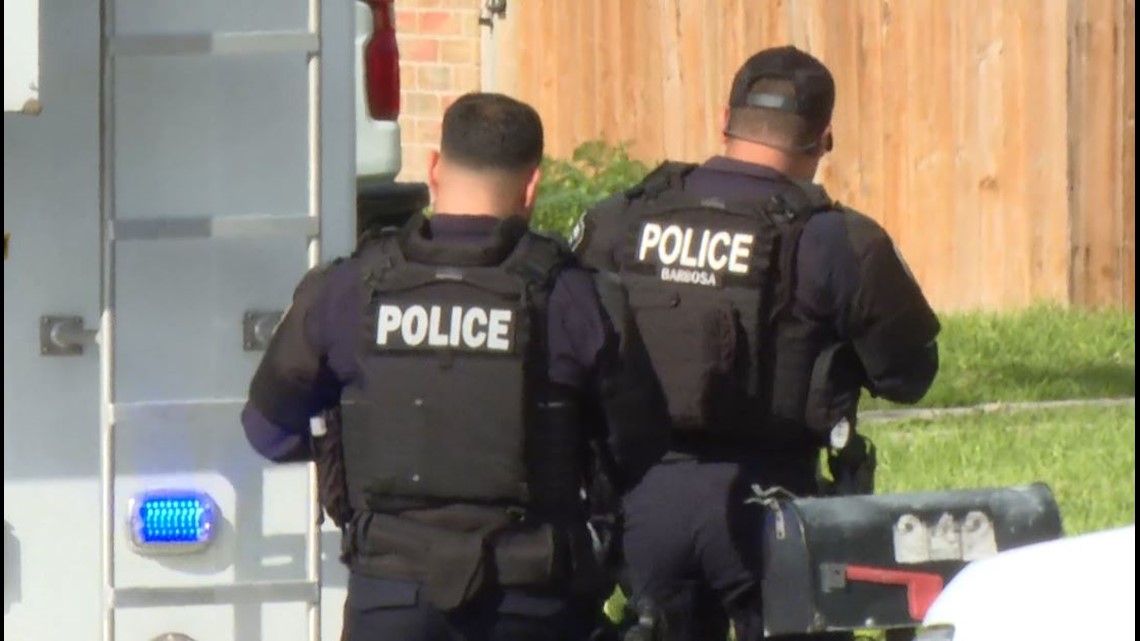 Police at the scene said a 19-year-old man is refusing to come out of the home. They believe he is inside with his 9-month-old baby.
SAN ANTONIO — San Antonio police are trying to negotiate their way out of a prolonged standoff situation at a west-side home that began around 3 p.m. with an assault call.
The unidentified 19-year-old suspect remains inside the Westoak Road residence Friday evening with his 9-month-old baby, according to San Antonio Police Department Lt. Michelle Ramos. His 1-year-old was able to exit the home safely earlier in the evening.
"If it takes all night, we're going to be here all night," Ramos said.
She said the suspect also has two knives with him, adding he's believed to have assaulted his mother before police arrived.
A SWAT unit and hostage negotiators have been on scene for at least a few hours.
"We've been in constant communication," Ramos said. "We're talking to him. He hasn't really spoken with the hostage negotiators, but we're trying to maintain an open communication with him."
This is a developing story. Check back with KENS5.com for updates.
>TRENDING ON KENS 5 YOUTUBE:
[embedded content]
Since going on the air in 1950, KENS 5 has strived to be the best, most trusted news and entertainment source for generations of San Antonians.
KENS 5 has brought numerous firsts to South Texas television, including being the first local station with a helicopter, the first with its own Doppler radar and the first to air a local morning news program.
Over the years, KENS 5 has worked to transform local news. Our cameras have been the lens bringing history into local viewers' homes. We're proud of our legacy as we serve San Antonians today.
Today, KENS 5 continues to set the standard in local broadcasting and is recognized by its peers for excellence and innovation. The KENS 5 News team focuses on stories that really matter to our community.
Original News Source

Running For Office? Conservative Campaign Management – Election Day Strategies!