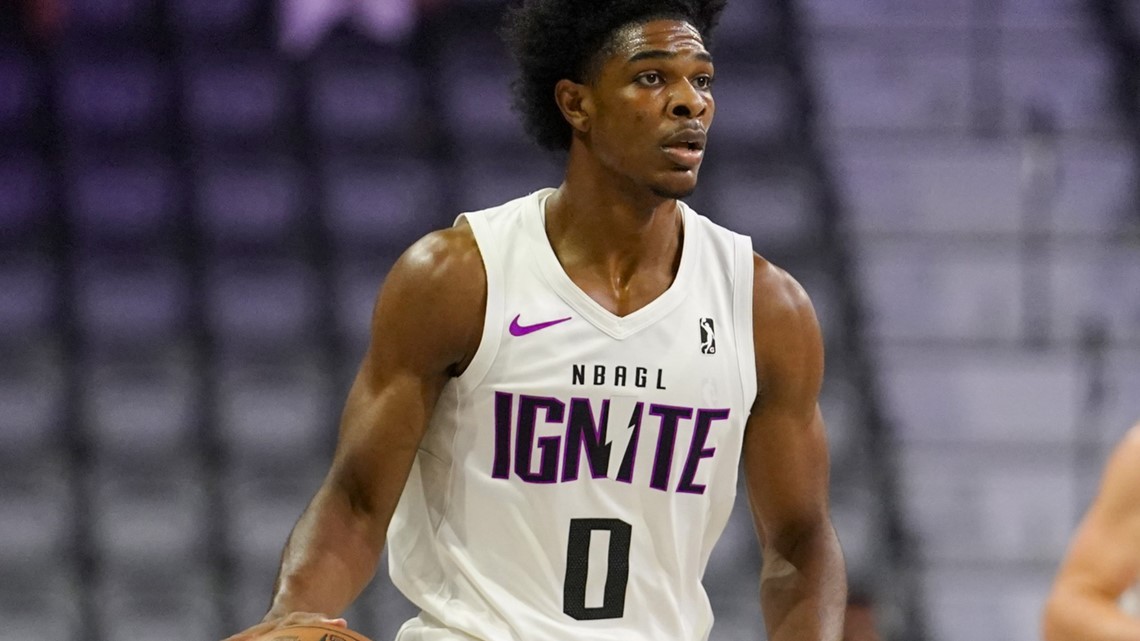 Henderson would like to make his case to the Spurs.
SAN ANTONIO — It is very clear that the San Antonio Spurs will take French basketball star Victor Wembanyama as No. 1 overall at the upcoming 2023 NBA Draft.
Well, not according to draft prospect Scoot Henderson who believes he could make San Antonio his next home.
Henderson is projected to fall at No. 2-4 in most mock drafts but he does not lack confidence that the NBA could announce his name first on draft night.
"I feel like I am. The top one actually," he said to ESPN.
Henderson believes he has the confidence, skill set, personality, and mental fortitude to crack the top three picks if not the first pick overall which belongs to the Spurs.
"I think I have the ability to go No. 1," Henderson said to the media at the NBA Combine. "I believe in myself as any competitor should."
Realistically, Henderson will likely go to the Hornets, Blazers, or Rockets.
Wembanyama is predicted to be the next generational player since LeBron James and the Spurs passing on him for Henderson would be shocking.
Also, the Spurs have the pieces to build around Wembanyama now versus Henderson.
San Antonio has currently on their roster: Tre Jones, Malaki Branham, and Blake Wesley.
All play the same position as Henderson and it creates a log jam and stunts the development of the Spurs players if San Antonio picks the Ignite guard.
Wembanyama just fits better with the Spurs.
Wherever he lands, that NBA team will certainly get an incredible player but San Antonio is likely not his next destination.
Henderson says he'd love to speak with the Spurs about his potential fit and make the case for himself but ultimately he admits he has no control over which team selects him.
"Like I said, my personality I think it speaks for itself," Henderson said. "What God has planned for me, I don't know. I'm just following God's steps right now."
And he has dreams of making fans smile in San Antonio.
"As a competitor, I want to go to No. 1 and build that fanbase in San Antonio," he added. "My goal is to go No. 1."
Original News Source

Click here for San Antonio HOA Management