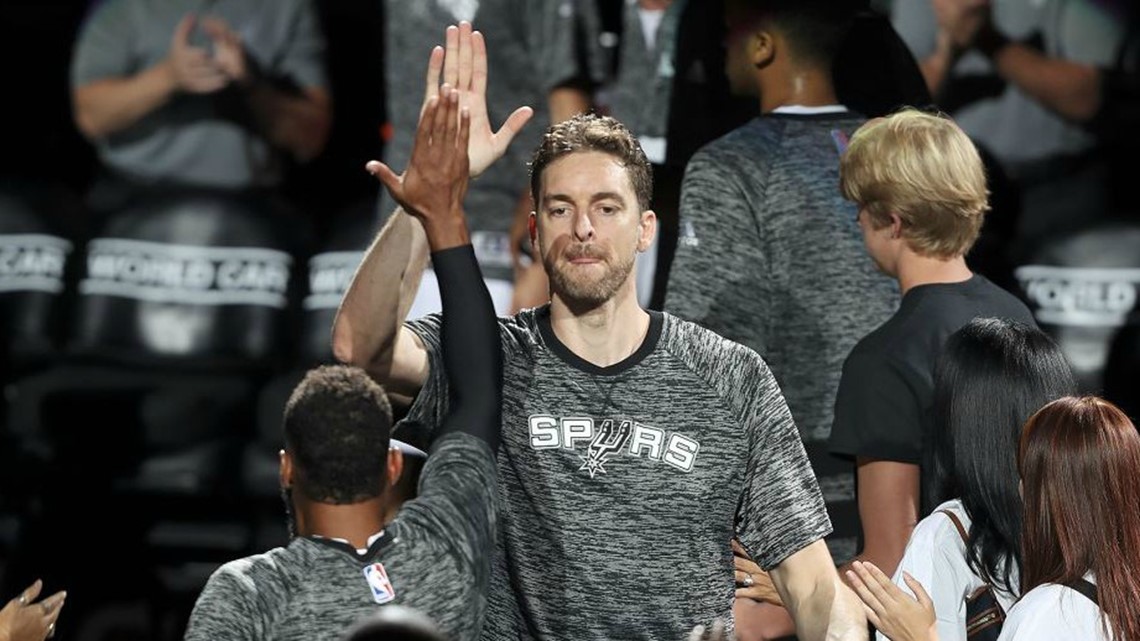 "Pau Gasol is also one of my favorite guys," said Elliott.
SAN ANTONIO — Former San Antonio Spurs center Pau Gasol will be entering the Naismith Basketball Hall of Fame this summer and franchise great Sean Elliott couldn't be happier for him.
When the announcement was made that Gasol will be a part of the 2023 Hall of Fame class, Elliott reacted to his selection with Mavericks writer Landon Buford saying it was a "great selection."
"Pau Gasol is also one of my favorite guys. The time Pau was in San Antonio we got to know each other," Elliott said. "I think that Pau is a very graceful, Renaissance-type of person. He's just somebody you would never expect to be playing NBA basketball because he has so many other interests. He's so worldly. He's a smart dude and an incredible player, obviously."
Although Gasol's basketball career will largely be known for his time with Team Spain, winning NBA titles with the Lakers, and Grizzlies, his time in San Antonio will carry on in the Hall of Fame.
He spent three seasons with the Spurs (2016-19) and averaged 10.0 points per game along with 7.4 rebounds and 48 percent field goal shooting. He'd help the Spurs reach the NBA postseason in 2017 and 2018.
His time with the Spurs was impacted by injuries having to undergo surgery on his left finger in 2017, and dealing with a stress fracture in his right foot in 2018 before the Spurs released him via a buyout.
However, he was appreciated by his Spurs teammates and coach Gregg Popovich shared his admiration for him.
Gasol will join Manu Ginobili, Gregg Popovich, and Becky Hammon as part of a star-studded Hall of Fame class.
Original News Source

Click here for San Antonio HOA Management