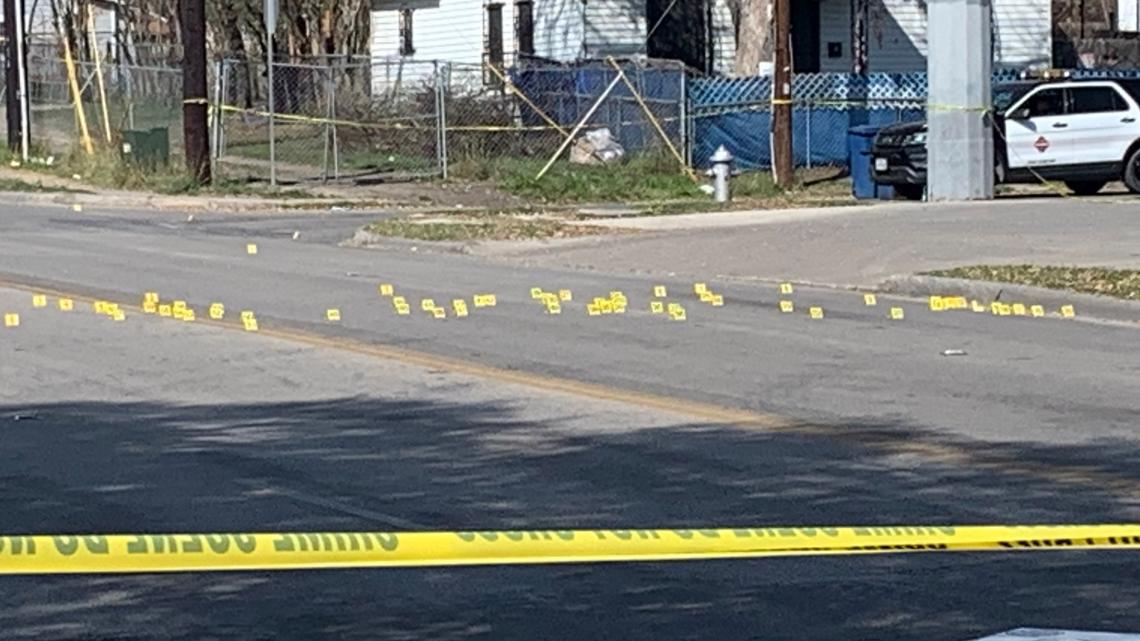 Police believe multiple shooters fired from a white sedan at the corner of Burnet and North Walters. Both victims were believed to be in their 30s.
SAN ANTONIO — Police say about 50 rounds were fired in what appeared to be a drive-by shooting that killed one man and injured another on Tuesday afternoon in east San Antonio.
Officers at the scene said they got a call at about 1:30 p.m. for a shooting at 2106 Burnet, which is a convenience store. They said a white sedan drove by heading north on North Walters, and it's likely that multiple shooters fired rifles toward the building from the road.
One man was hit in the leg, and another was pronounced dead at the hospital. Police believe the suspect vehicle headed north after the shooting, and said the victims were both believed to be in their 30s.
Police said it was too early to speculate about what motivated the shooting, but confirmed that gang activity is common in this area and shootings like these are usually targeted.
"Somebody was after someone, and this was the result of it," SAPD Chief William McManus said.
They said that no witnesses have come forward yet. The investigation is ongoing.
This is a developing story. Check back with KENS5.com for updates.
[embedded content]
Since going on the air in 1950, KENS 5 has strived to be the best, most trusted news and entertainment source for generations of San Antonians.
KENS 5 has brought numerous firsts to South Texas television, including being the first local station with a helicopter, the first with its own Doppler radar and the first to air a local morning news program.
Over the years, KENS 5 has worked to transform local news. Our cameras have been the lens bringing history into local viewers' homes. We're proud of our legacy as we serve San Antonians today.
Today, KENS 5 continues to set the standard in local broadcasting and is recognized by its peers for excellence and innovation. The KENS 5 News team focuses on stories that really matter to our community.