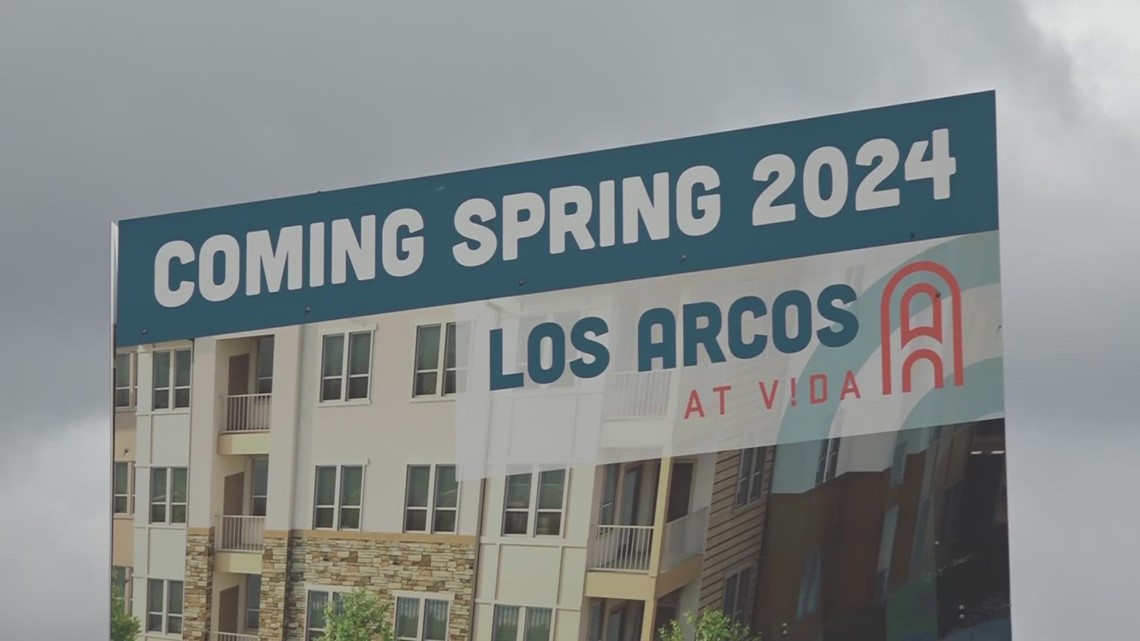 324 units are being built next to Texas A&M campus on South Zarzamora.
SAN ANTONIO — Voters approved the dream, now contractors are beginning to make the dream come true.
A groundbreaking celebration was held Monday afternoon to mark the start of Los Arcos – or The Arches – at VIDA development just west of the campus.
It is on South Zarzamora just south of Loop 410 and immediately adjacent to the university.
"The educational component in south San Antonio has lacked for a long time so having these institutions of higher learning, it's critical for our students to see them here to know they can just walk or bike down and eventually maybe go to a university right next to their homes," said District 4 Councilwoman Dr. Adriana Rocha Garcia, who represents the area. "It's incredible!"
City leaders said this is the very first project to move forward after voters said yes in May 2022 to the city's first-ever bond funded affordable housing initiative.
Rocha Garcia said affordability is the key to success, as all the the units in the project are reserved for families earning 30 to 70 percent of the area's median income.
"This is your vision coming to reality," Garcia told voters.
The San Antonio Housing Trust is just one of the partners working on the project.
The group's website states the development, "will provide for 1-to-4-bedroom units. 49 Units will serve families at or below 30% of Area Median Income; 161 units will serve families at or below 60% of Area Median Income; and 114 units will serve families at or below 70% of Area Median Income."
"Residents of District 4 want to stay. They have grown up in this area and they don't want to leave because we love the southside!" Rocha Garcia said.
"What's so phenomenal about this project is that this is proof of performance for the first housing affordability bond the city has ever had," Mayor Ron Nirenberg said. "Voters in San Antonio had the foresight to change our charter to allow for housing affordability bonds and this is the very first project to come to fruition because of that."
Nirenberg said, all told, the effort has been about ten years in the making.
"We want to maintain cost of living and housing affordability across the city," Nirenberg said, giving credit for the success to the fact that numerous agencies, developers and the city all worked together.
Developers said the complex will feature a resort style swimming pool, community garden, fitness center, playgrounds, business center and a clubhouse lounge. There will also be direct access to the Madla Greenway trail system nearby.
More information about other affordable housing city bond funded projects can be found here.
[embedded content]