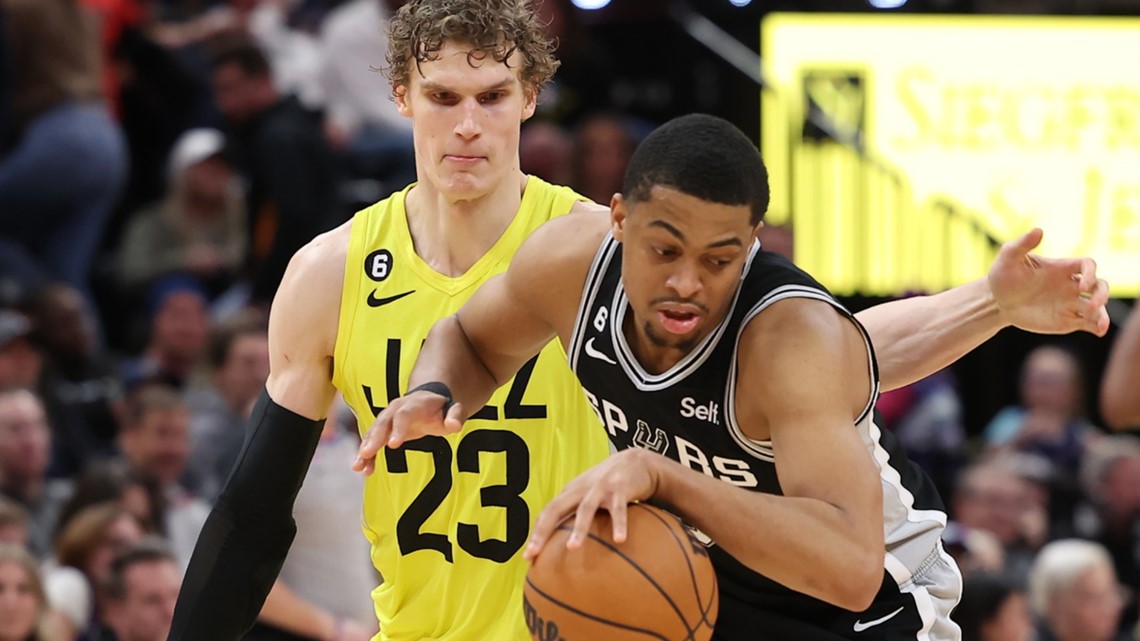 The longest losing streak in Spurs' history is over.
SAN ANTONIO — The San Antonio Spurs picked up a win versus the Utah Jazz, 102-94, on the 2023 Rodeo Trip. San Antonio snapped their 16-game losing skid, the longest in franchise history, and finished 1-7 on the extended trip.
Keldon Johnson had 25 points and three assists to lead the team while Zach Collins added seven points. Doug McDermott finished with 19 points and three rebounds while Jeremy Sochan recorded 13 points in the loss.
The Spurs were without Devin Vassell, Isaiah Roby, Romeo Langford, and Tre Jones due to injuries.
The Spurs outscored the Jazz 31-21 in the final frame to seal the win.
The Spurs are now 15-47 on the season, and will next face the Indiana Pacers on March 2 in San Antonio.
Here's a sample of what the teams said after the game courtesy of the Spurs.
"That grunt is what it takes. They played 48 minutes. Obviously, it wasn't perfect. It never is. Watching them give that effort for 48 [minutes] was very satisfying," Gregg Popovich said. "A lot of young mistakes but we have to not exactly be patient with or accept but be patient at the same time. If that makes any sense. I'm just happy for them. They feel pretty good."
"It's always a good feeling when we win. Ain't nothing like it. We fought. We continue to fight. We stayed together as a group and good things happen. I feel like we had a different third quarter than we had in the last game," said Johnson. "The guys stepped up and played defense. Good things happened. We just got to keep working."
"We had a great shoot-around this morning that got us right for tonight. It was very competitive. I think it set the tone for the day that we were going to come out here with a win. I'm just really proud of everyone. Everyone competed. Holding them [Jazz] to 94 points is really good considering what our defense has been lately," McDermott said. "I think we really grew up tonight."