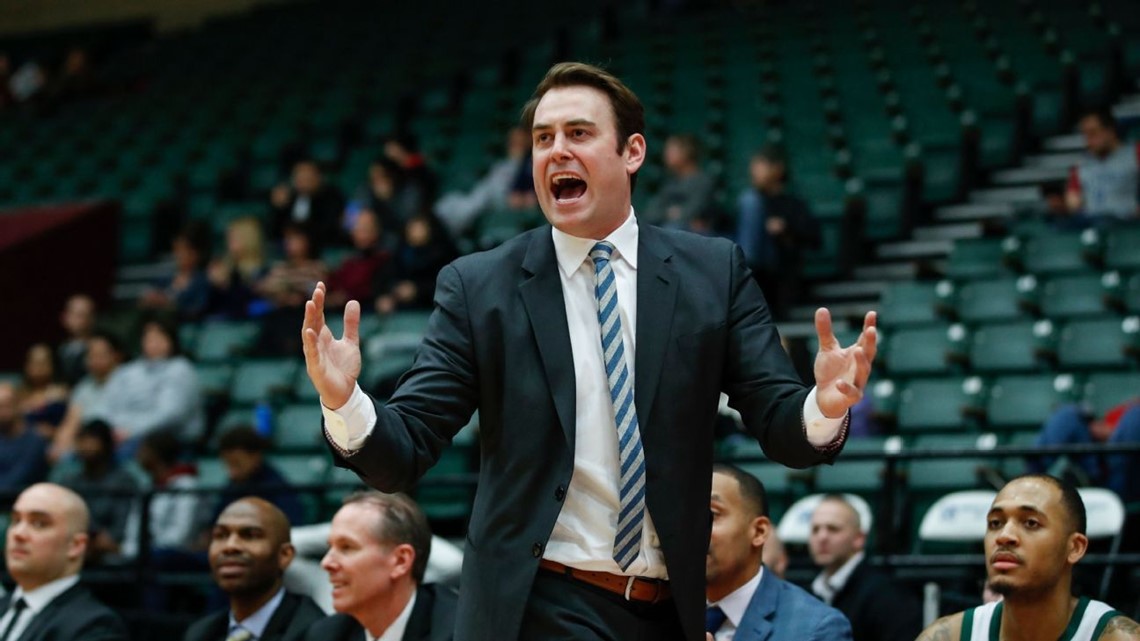 It may not be long for Buford to land an opportunity in the NBA.
SAN ANTONIO — Chase Buford, the son of San Antonio Spurs' RC Buford, has parted ways with Australian team Sydney Kings.
According to a report, the team and Buford decided to not opt into the third year of his contract.
The reason is reportedly that he now wants to seek out opportunities in the NBA. However, the Kings wanted him to remain as head coach.
Buford guided the Kings to two NBL championships (2022, 2023). He was hired by the Kings in 2021.
It may not be long for him to land an opportunity in the NBA.
Aside from his time as a head coach in Australia, he has served as an assistant coach in the G League (Erie and Delaware) and served as head coach of the Wisconsin Herd. He also served as a scout for the Hawks and coordinator of player development for the Bulls.
The San Antonio native also won the 2008 NCAA title with Kansas as a player and played at Alamo Heights High School.
It would be interesting if Chase were to find his way with the Spurs.
His father is the franchise CEO and served as an assistant coach with San Antonio under Larry Brown in 1988-90 and again from 1990-91. R.C. also was an assistant coach with the Clippers in 1992.
Getting on the Spurs coaching staff with Gregg Popovich would do wonders for him and his resume to seek out an NBA role.
With the Spurs in a rebuild mode and assistant coaches being plucked by other teams such as Will Hardy, Chase could fill the assistant coaching ranks should San Antonio be interested.
Follow us on Twitter at @KENS5, and at @JeffGSpursKENS5.
Original News Source

Click here for San Antonio HOA Management