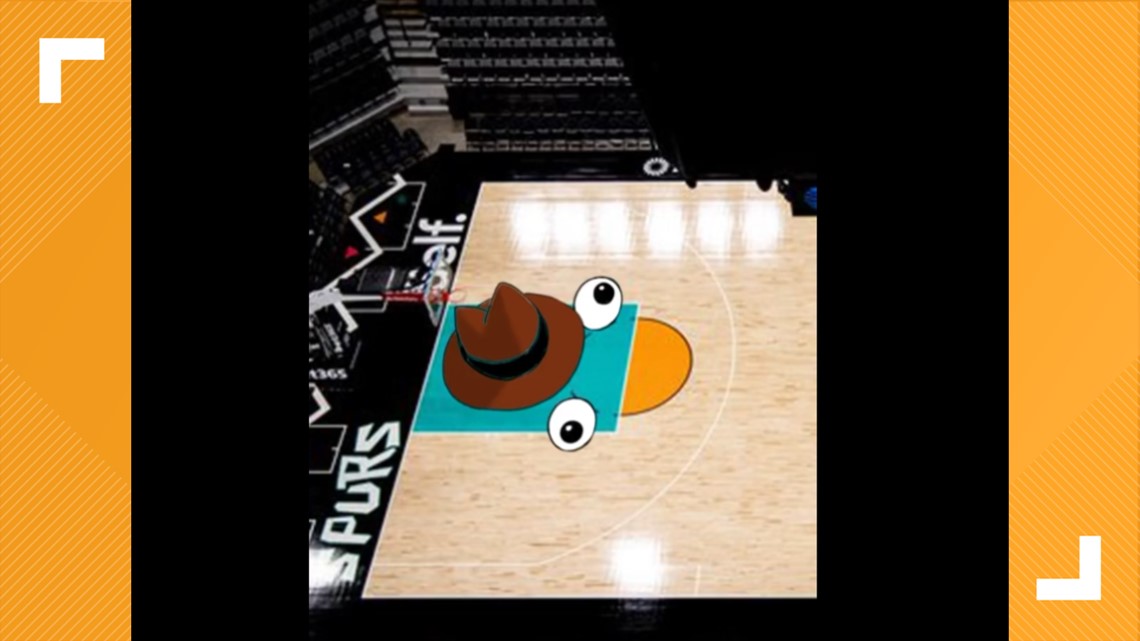 Let's catch up on some Spurs news you might have missed. 🏀
SAN ANTONIO — The San Antonio Spurs 2022-23 season is underway and there is plenty of team news and notes you might have missed.
Let's catch you up on the latest on the Silver and Black.
The Spurs are inviting fans to another official watch party on Thursday, Jan. 26 at Rock & Brews as the team will face the Los Angeles Clippers. The watch party is open to the public for fans of all ages.
Fans in attendance can look forward to giveaways throughout the night with prizes including Spurs jerseys, game tickets, bobbleheads, exclusive merch and more.
Free drink and food tickets will be available for fans sporting Spurs swag, while supplies last.
The watch party begins at 9 p.m. and game tip-off is at 9:30 p.m.
Rock & Brews, 5702 Landmark Pkwy, San Antonio, TX 78249 (Near 1604 and I-10)
Location is family-friendly and open to guests of all ages
Free parking is available on-site until full
GET THE SPURS TO UTAH! ALL-STAR VOTING UNDERWAY
Spurs fans can now vote for the Silver and Black players to make it to the All-Star Game in Utah.
The Austin Spurs recently picked up a 115-82 loss against Ontario.
Alize Johnson recorded 18 points and 11 rebounds for the Spurs. Dominick Barlow scored 18 points and San Antonio rookie guard Blake Wesley added 14 points.
Austin will next face Sioux Falls on Jan. 24.
A 'PERRY THE PLATYPUS' SPURS COURT?
Dan Povenmire, the creator of the cartoon series "Phineas and Ferb" noticed something familiar about the Spurs fiesta court.
He pointed out that the colors of the Spurs' court resemble the character he created, "Perry the Platypus" and with some imagination, he showed what that is so on Twitter.
A NEW RING OF THE ROWEL EPISODE IS OUT
A new episode of the Spurs docuseries, "The Ring of the Rowel" is out and it focuses on the team's march to the 2003 NBA title.
HAPPY BIRTHDAY KEITA BATES-DIOP
Happy 27th birthday to Spurs forward, Bates-Diop!
POELTL AND BOWEN WILL GO ONE-ON-ONE
Bruce Bowen and Jakob Poeltl will be going one-on-one to talk about all things Spurs, basketball, and more.
SPURS FAN SPOTLIGHT: JOHN DYER
Spurs fan John Dyer is letting one know which jersey he likes and it is the classic one by a mile!
Do you have some Spurs news you want to share with us? Let us know on Twitter at @KENS5 and at @JeffGSpursKENS5.