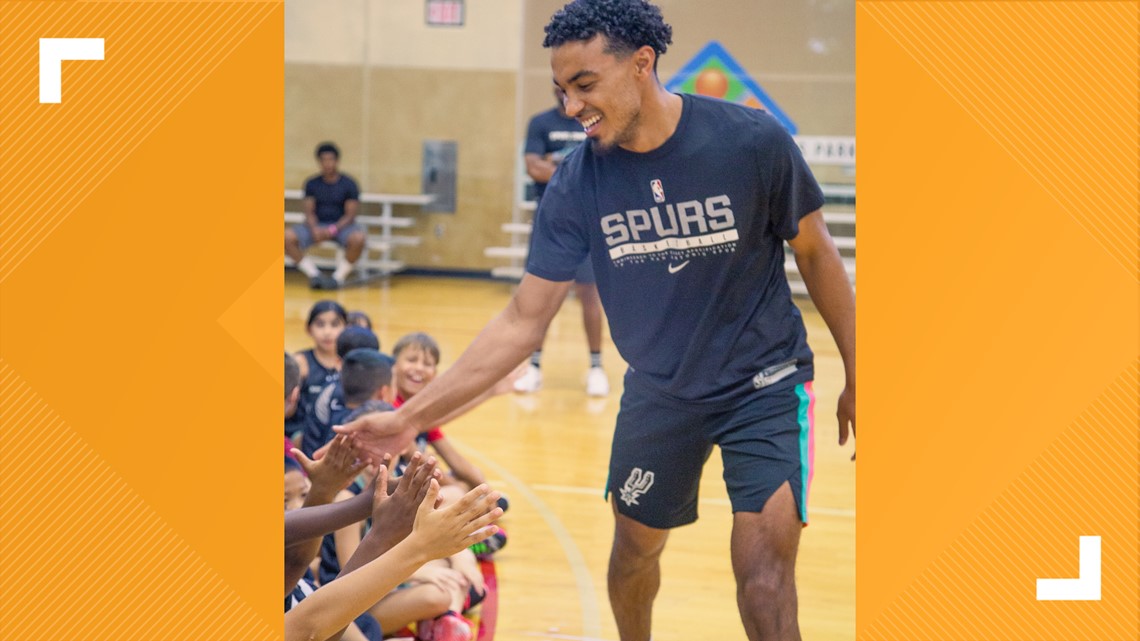 Young basketball players can sign up in San Antonio and Austin.
SAN ANTONIO — Get the kids ready for a summer full of learning basketball from some of the best from the NBA.
Spurs Sports Academy has announced that it is inviting youth athletes to register for camps in San Antonio and Austin.
There will be a competitive basketball learning experience that is ideal for kids who want to learn the basics of basketball or are looking to improve their skills.
The camps are open to children ages six to 18 and will help athletes hone their basketball skills while experiencing daily Spurs values and character development conversations.
Select Spurs Summer Basketball Camps include special guest appearances with a Spurs player, Spurs assistant coach, former player or Coyote. As a part of registration, each camper will receive a commemorative Spurs Camp Team Memory Mate – an 8×10 photo of the athlete with a Spurs championship trophy and Spurs camp team.
The camps offer a variety of options (six) for those who are interested in signing up.
Coyote Camp introduces the game of basketball in a competitive, fun environment for beginner level boys and girls, ages 6-12
Spurs Player Camp focuses on building a strong foundation for the game and basketball skill development for boys and girls, ages 6-13
All Girls Camp is a positive environment where every girl can realize their full potential. This camp includes skills training and small-sided games for young rising female basketball athletes, ages 9-18
Skills Training Camp helps athletes develop top-notch skills in a competitive environment. Coaches will teach how great players think, practice and play through focused skill workouts, team games and daily leadership and character development training for campers, ages 7-18
Spurs Skills Training Camp Feature Shoot 360 is an immersive basketball experience that combines in-person skill development with digital gamification and virtual competition. Shoot 360 helps measure skills with proprietary technology and track progress on the Shoot 360 mobile app for campers, ages 9-14
Spurs Overnight Camp provides the ultimate basketball camp experience, offering high-level competition and intense skill work for boy and girls, ages 10-18
These camps have been instrumental in player development on and off the court.
You can hear the shoes squeaking, you can hear how excited they're getting and everything," Jones said. "Does bring back a lot of memories of being a kid again and going to whatever camp or practice it was at nighttime."
Original News Source

Running For Office? Conservative Campaign Management – Election Day Strategies!