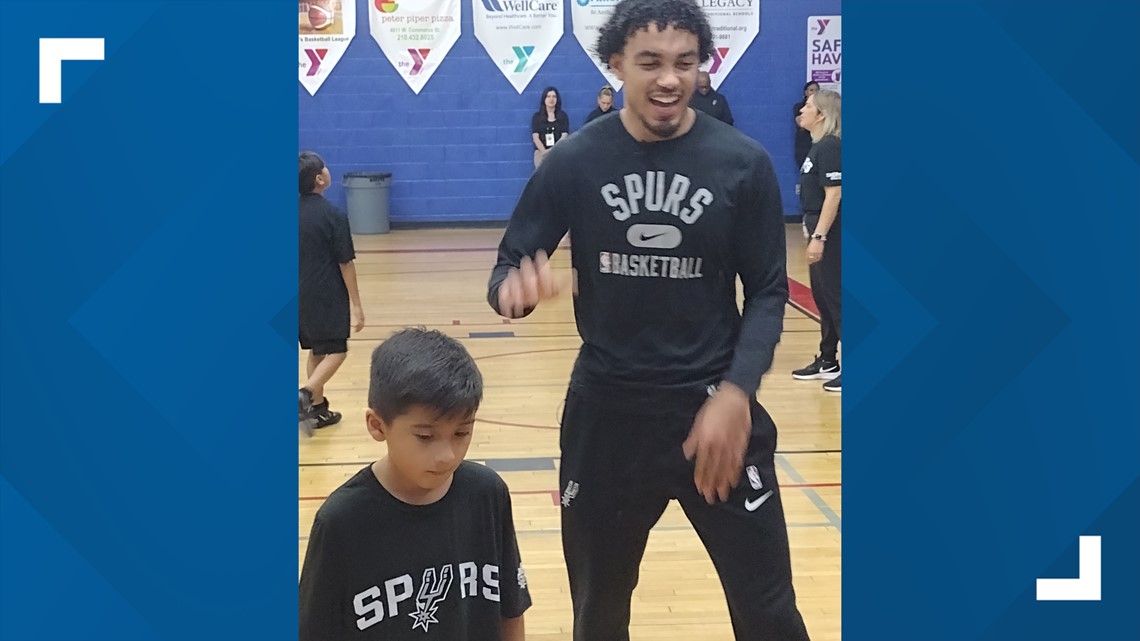 Jones is among five finalists for the award for their work in the community.
SAN ANTONIO — San Antonio Spurs guard Tre Jones is among five finalists for the NBA's 2022-23 Kareem Abdul-Jabbar Social Justice Champion Award.
Jones, along with Stephen Curry, Jaren Jackson Jr., Chris Paul, and Grant Williams, are being recognized for their efforts in their respective communities.
The annual award recognizes a current NBA player for pursuing social justice and advancing Abdul-Jabbar's life mission to engage, empower and drive equality for individuals and groups who have been historically marginalized or systemically disadvantaged.
Jones is being recognized for his work in San Antonio by advancing physical and mental well-being as a function of health equity.
In addition, Jones was at the Robb Elementary School in Uvalde County, to help form the Tree City Spurs, a 9 to 11-year-old girls basketball team in Uvalde's Parks & Recreation League, who lost two players in the tragic shooting and had other teammates sustain serious injuries.
He also joined the team on multiple occasions, including hosting the young girls and their families at the Spurs practice facility as a way to uplift their spirits in the aftermath of the horrific tragedy.
Jones also served as an ambassador to the Spurs Youth Basketball League, which was created to serve youth in economically under-resourced areas.
"It means a lot. I've talked about it before but making sure that I'm trying to get back to the community, obviously," Jones said. "All these kids have so many dreams and aspirations of basketball, but it might be other things. And to just try to be here, be able to help out in any way possible."
"To be able to help them continue to strive for any goals they have short term or long term, and try to just put a smile on their faces."
Jones supported an effort led by a local nine-year-old to provide food, water and other essentials for individuals experiencing homelessness and also donated a mobile gaming system to encourage the well-being of youth patients of Methodist Children's Hospital in December 2022.
The winner will be announced during the 2023 NBA Conference Finals. The NBA will donate $100,000 to the Social Justice Non-profit of the winner's choice. The other four finalists will receive $25,000 in donations to non-profits on their behalf.
Original News Source

Click here for San Antonio HOA Management