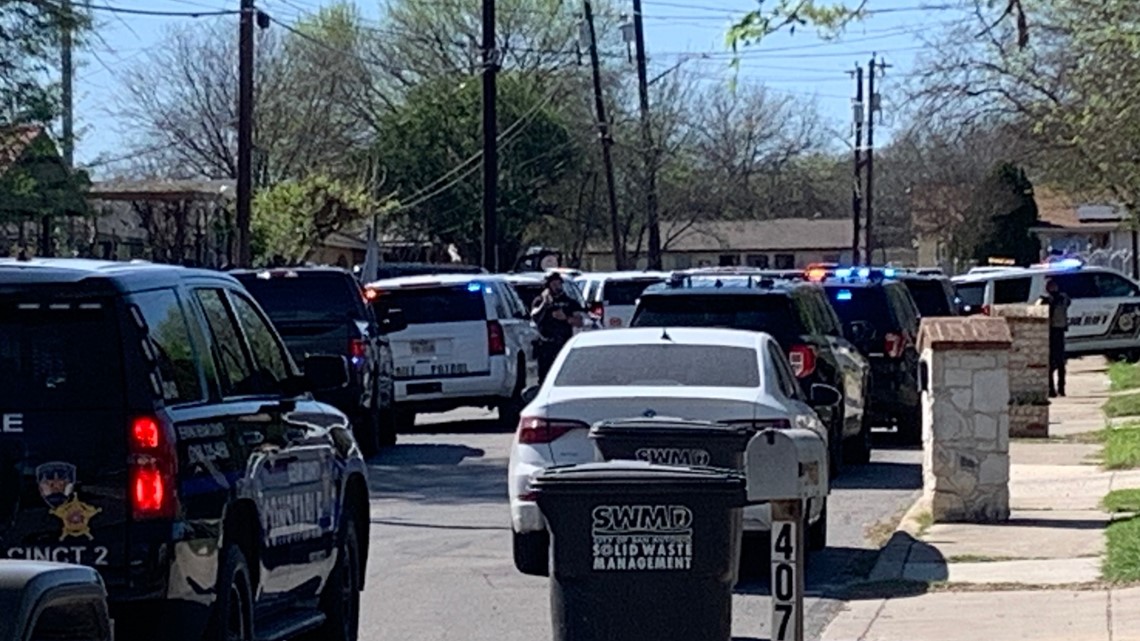 Sheriff Salazar said their ages are believed to range from 14 to 16.
SAN ANTONIO — The Bexar County Sheriff's Office has four people in custody who are accused of attempting to run from deputies after jumping out of a stolen car, armed with guns.
Around 3 p.m., the department wrote on Facebook that there was an active scene in the 400 block of Riverdale Road near Roanoke on the west side. Our KENS 5 crew was at the scene waiting to gather more information.
Bexar County Sheriff Salazar spoke after every suspect was in custody. He said their ages are believed to range from 14 to 16.
It began when authorities started chasing the driver who was said to be driving a stolen vehicle. Four people inside the car eventually got out and were running through front yards in the neighborhood, reportedly shooting in the air, but deputies were able to arrest three of them.
The fourth suspect that BCSO had put a call out for was eventually found in a backyard shed where the door was reportedly kicked in. "All danger has passed…we're thankful that we have all four suspects in custody," said Salazar.
The teens may be charged with unlawful use of a motor vehicle, evading in a vehicle, evading on foot and if the guns were stolen, they will be charged for that as well.
"They should be in 3rd period science class but instead they are shooting at the cops," Salazar said. He also reported that his deputies did not fire back. As for the amount of rounds fired by the teens, he said it was "substantial."
Huppertz Elementary nearby was placed on a brief lockdown. District officers lifted the lockdown around 3:15 p.m. on Monday. However, officers will remain on campus as school lets out.
Since going on the air in 1950, KENS 5 has strived to be the best, most trusted news and entertainment source for generations of San Antonians.
KENS 5 has brought numerous firsts to South Texas television, including being the first local station with a helicopter, the first with its own Doppler radar and the first to air a local morning news program.
Over the years, KENS 5 has worked to transform local news. Our cameras have been the lens bringing history into local viewers' homes. We're proud of our legacy as we serve San Antonians today.
Today, KENS 5 continues to set the standard in local broadcasting and is recognized by its peers for excellence and innovation. The KENS 5 News team focuses on stories that really matter to our community.