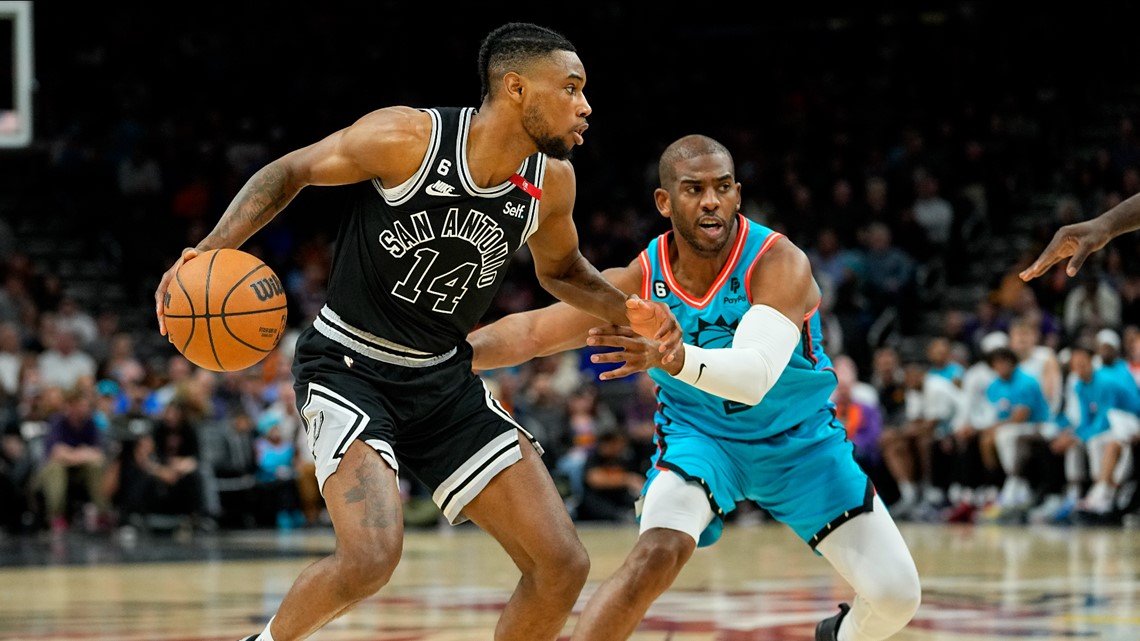 Basketball thrives in San Antonio.
SAN ANTONIO — When it comes to basketball, there's no better Texas city than San Antonio.
According to a report from Wallet Hub, San Antonio ranked No. 9 overall in cities in the United States as one of the best cities for basketball fans.
The study compared more than 290 of the largest cities based on 21 key metrics, from the performance level of each city's NBA and NCAA Division 1 basketball teams to ticket prices to stadium accessibility.
San Antonio just trails New York City, Los Angeles, Boston, San Francisco, Philadelphia, Salt Lake City, Miami and Washington, DC in the top 10.
However, in Texas, San Antonio is No. 1 with Dallas at No. 15 and Houston at No. 18, overall.
This is not too surprising considering the Alamo City's only pro-sports team is the San Antonio Spurs.
The Spurs are embraced by the community for 50 years and are in the fiber of the city.
From player murals and the familiar "Go Spurs Go" chant to the five NBA titles the city experienced, and decades of playoff appearances, basketball in San Antonio is a big deal and the fans share with one another.
The team also just wrapped up its 50th anniversary in San Antonio.
Part of the celebration was a return to the Alamodome game, past players visiting each home game and the popular Fiesta-themed colors splashed on the uniforms and the home court make for the city to be a basketball haven.
The Spurs will likely see a huge spike in attention if the team wins the 2023 NBA Draft Lottery and selects Victor Wembanyama putting the city at the top on the basketball world.
In addition, NCAA basketball is big in San Antonio with several NCAA Final Four Tournaments (men and women) hosted in San Antonio.
Either way, San Antonio knows hoops and soaks in every basket made, squeaks of sneakers on the hardwood, and fills the AT&T Center with chants of "Go Spurs Go" or in the Alamodome seeing the net get cut down by major NCAA basketball programs.
Original News Source

Click here for San Antonio HOA Management