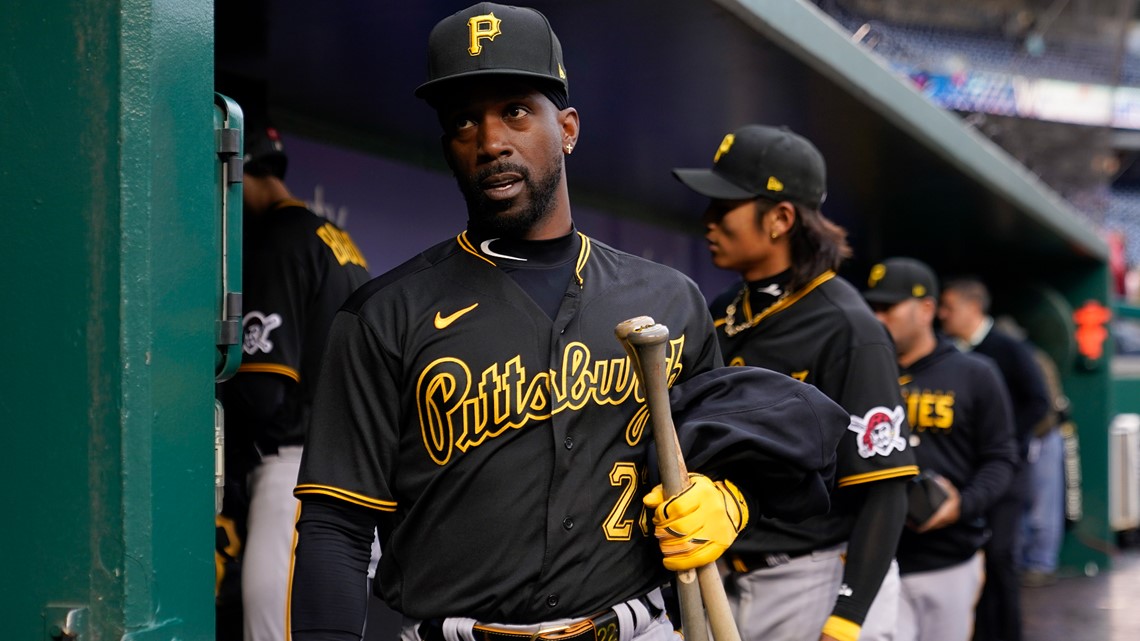 It's been an interesting first month of the 2023 MLB season with expected powerhouses like the Mets and Yankees struggling while the Pirates and Orioles shine.
NEW YORK — We're just over a month into the 2023 Major League Baseball season, and there have been quite a few surprises and nearly as many disappointments. There are unexpected teams atop some divisions and unexpected ones at the bottom. There are former award winners struggling to pitch, and the two teams that made the American League Championship Series in 2022 wouldn't be in the playoffs if the season ended today. Thankfully for them, it doesn't.
So let's take a look at some of the big surprises first:
If you had told anyone the Pirates would not only be at the top of the National League Central on May 4 but that they'd also have the fourth-best record in baseball, people would probably look at you sideways, but it's true. Pittsburgh is off to its best start since the 1992 season when Barry Bonds started in left field. It's been a while but the fans who live near the three rivers have a reason to cheer in 2023.
The Orioles are currently 20-10 and in second place in the American League East. They own the third-best record in baseball behind the third-surprise team and the Atlanta Braves. How are they doing it? They're performing better than their expected W-L record of 17-13 and outscoring their opponents by 23 runs. They have a young, exciting team, much like Pittsburgh, and no one expected this performance this soon.
It's not a surprise the Rays are leading the American League East. They had a fluky injury-filled season in 2022 but still managed to make the playoffs as a Wild Card team. And guess what? They're still dealing with injuries. They've been without Tyler Glasnow since Spring Training, and they have the best record in baseball at 25-6. They're mowing down teams with their pitching and their offense and are nearly unbeatable at home (16-2).
Gerrit Cole. Cole has been one of the bright spots for the New York Yankees, who you will be reading about in our disappointments list (spoiler alert). He just won the American League Pitcher of the Month for April because he's 5-0 with a 1.35 ERA. The Yankees have won all six games he's started, and he's having one of his best seasons. Even better for Cole and the Yankees? After giving up a career-high 33 home runs in 2022, Cole has yet to surrender the big fly in 2023. If he does in his next start, you'll know who to blame.
This has been a long time coming. Rangers fans had been waiting for ownership to give them the pitching the team needed to compete, and so far, it's working. (It's also still early.) The big get was Jacob deGrom, but even he has had his issues. He left his latest start on April 28 with forearm tightness and won't be returning anytime soon. They've also been without Corey Seager, who injured his hamstring legging out a double on April 12. But right now, Rangers fans have to be cautiously happy with how their team is performing thus far in 2023, and if you had asked them in Spring Training if they'd be leading the division, I'm sure a few would have said yes, but a lot of them would have said no.
And here are your disappointments:
The Yankees are currently in last place in the American League East Division. They are eight and a half games behind division-leading Tampa and one game behind the fourth-place Red Sox. Injuries have decimated them, and are currently missing three of their projected starters—Carlos Rodón, Luis Severino, and Frankie Montas.
They're without Aaron Judge, Giancarlo Stanton, and Josh Donaldson on offense. And they just lost relievers Lou Trivino and Jonathan Loáisiga—Trivino is having Tommy John surgery, and Loáisiga is undergoing surgery to remove bone spurs from his throwing elbow and isn't expected to return until at least August, maybe even September. The Yankees players who are healthy and playing are having trouble hitting and pitching (minus Gerrit Cole and some of the relievers), which is making it difficult for them to win consistently.
If you were to glance at the American League West standings, you'd see two shocking things. One, the Los Angeles Angels are in second place, and two, the Houston Astros are in third. Granted, they've also had some injury issues, namely being without Jose Altuve, who broke his thumb during the WBC. He's the table setter for the Astros, and they're definitely missing him. Plus, they've had to deal with the Texas Rangers finally having the pitching staff to win games and be a threat in the division.
It's May 4, and big acquisition Justin Verlander is finally going to make his season debut. (He may have already made it as you're reading this.) The Mets are currently tied for second in the National League East with a 16-15 record. They're behind the division-leading Atlanta Braves and tied with the Miami Marlins. They're a disappointment because Steve Cohen spent a fortune on this team, and they're not running away with the division, but remember back during the 2008-09 offseason when the New York Yankees spent a fortune on free agents? That team also struggled in the early going and was 14-16 after 30 games. The Mets are in better shape, and adding Verlander to the mix should also help.
Sandy Alcantara
The reigning National League Cy Young winner is struggling in the early going of 2023. He's 1-3 with a 5.09 ERA. He's made six starts and does have a complete game shutout, but he's having trouble pitching past the six inning. He's only done it twice in six starts, with his shortest outing being a disaster of a game against Philadelphia on April 10, in which he only lasted four innings and gave up nine runs on 10 hits. His biggest problem is not being able to put hitters away. He's falling behind in counts, and the hitters are coming out on top. Is a matter of them adjusting to him? It's possible, but he still has time to turn things around.
If you take a look at the standings in the National League Central, you will see something very odd. The Cardinals are 10-21 and in last place behind the Cincinnati Reds, who are 13-18. And you may be wondering, "Why doesn't that make them one of the biggest disappointments in baseball?" Our reasoning for this is the Cardinals hardly did anything to improve their team this past offseason, and that was the biggest problem their fans had with the front office.
It seemed as if ownership figured the other teams in the division wouldn't be too much of a threat so why change the status quo? There were guys to be had in the offseason, and St. Louis got one. Willson Contreras, who was acquired to replace future Hall of Famer Yadier Molina, but beyond that? The Cardinals stood pat, and now the cracks are beginning to show. This is their worst start since 1990, and things don't look to be getting better any time soon.
Original News Source

Click here for San Antonio HOA Management