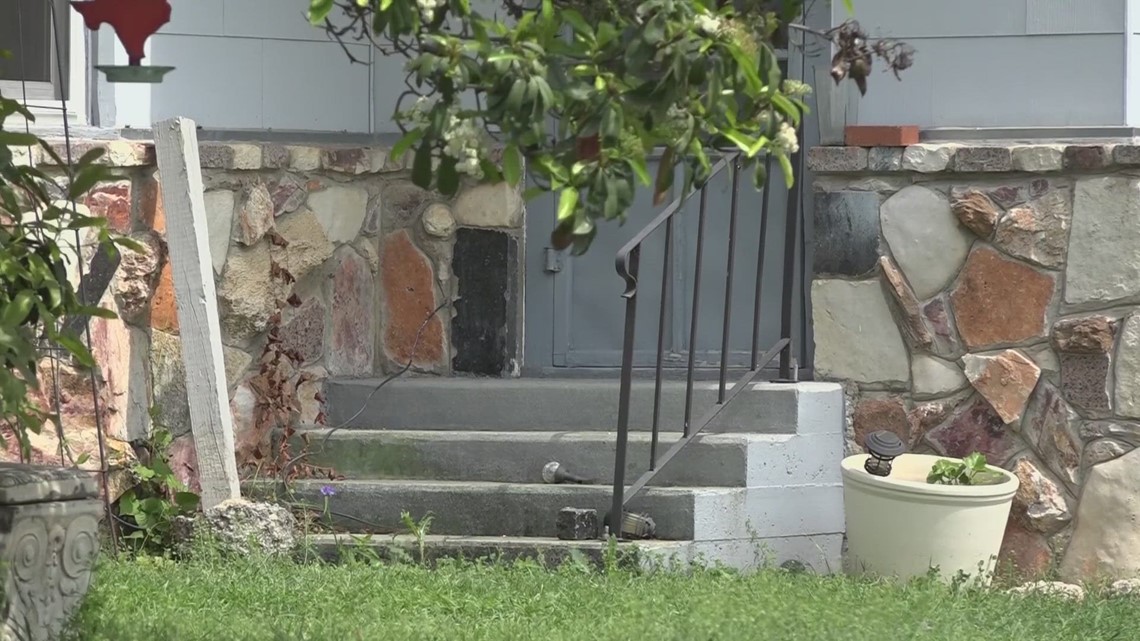 Police said Saucedo initially had two passengers in the car, but when he stopped the vehicle, they both left the car.
SAN ANTONIO — Eyewitness Matt Davis said when he looked out his front door around 2 a.m. Thursday and saw a commotion, he didn't think much of it.
Davis said the action, by Seguin Police, at the corner of Milam and Live Oak, looked like a traffic stop, so he went back to bed.
Some two hours later, Davis said he woke up again and saw the number of officers had increased, so he went outside to see what was happening.
Davis said that's when officers told him to go back inside his house. Cell phone video was recording as Davis sought shelter, and he captured the sound of shots being fired as the three hour standoff came to an end.
Police said 42-year-old Alejandro Saucedo, who had been given plenty of opportunities to surrender, pointed a weapon at officers. Police said Saucedo died when he was shot by Guadalupe County SWAT officers.
Davis said "From our porch we could see the whole thing, an unobstructed view of SWAT and the police and the vehicle."
Davis said officers spent hours calling Saucedo by name, urging him to peacefully surrender.
"They told him put his hands on the steering wheel so they could see them and they told him it didn't have to be this way. This could be quickly resolved, but Alejandro didn't comply," Davis said.
Another neighbor who watched nearby said while she admires the difficult work police do, she was sad that the man died after what appeared to be a minor traffic incident.
The woman, who didn't want to be identified, said "I just wish they could have taken more time. It didn't seem like he was threatening anyone so I don't know why they didn't just give him more time to make a better decision," she said, asking "What was the rush?"
Police said the incident started in the area of North State Hwy 123 Bypass and Mockingbird Lane and it ended about 2.5 miles away.
Initial radio traffic from the scene indicated the initial stop was based on Saucedo going 37 mph in a 30 mph zone. Initially, police did not indicate if they knew who was driving, nor if the driver was wanted for any felony warrants.
Police said Saucedo initially had two passengers in the car, but when he stopped the vehicle, they both left the car.
Police said the passengers told officers that Saucedo was armed.
Police said one of the passengers, 21-year-old Zoey Solis of Gonzales was taken into custody on unrelated drug charges.
The other person was not detained.
Seguin Police said both their Criminal Investigation Division and the Texas Rangers will be investigating.
Police didn't say if Saucedo, who listed a home address in Marion, was wanted on any other charges and they declined to release any information about a possible criminal history.