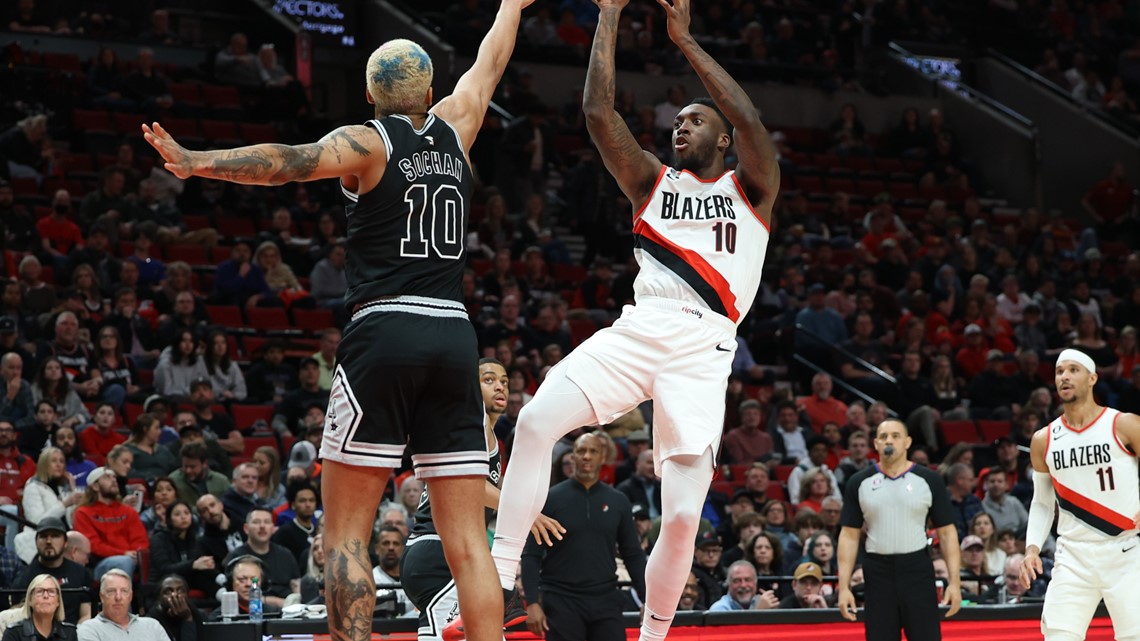 The Spurs are now on a two-game losing streak.
SAN ANTONIO — The San Antonio Spurs dropped their first West coast road game versus the Portland Trail Blazers, 147-127. San Antonio is on a two-game losing skid.
Keldon Johnson had 20 points and four rebounds to lead the team while Jeremy Sochan added 18 points. Jakob Poeltl finished with 14 points and seven rebounds while Doug McDermott recorded 13 points in the loss.
Portland exploded for 45 points in the third period to put the game out of reach from the Spurs.
The Spurs are now 14-33 on the season and will next face the Los Angeles Lakers Wednesday night on the road.
Here's a sample of what the teams said after the game courtesy of the Spurs.
"We're scoring enough points. We're not getting enough stops and a lot of credit goes to Damian [Lillard] tonight. He was great," Gregg Popovich said. "He got the better of us. He's a great player. He's who he is and we couldn't stop him. He did a great job."
"We just got to do a better job communicating. It starts with the mindset. Wanting to get stops and we just weren't there tonight," said McDermott. "They [Blazers] were hitting a lot of tough shots. You got to give them credit but the transition stuff we can control a little more. We let them get a lot of easy ones early."
"It was a back-to-back for us and the one thing about the Spurs is that they are very disciplined and they play really, really fast and a lot of shots that they got against us tonight, they get against everybody," Billups said.