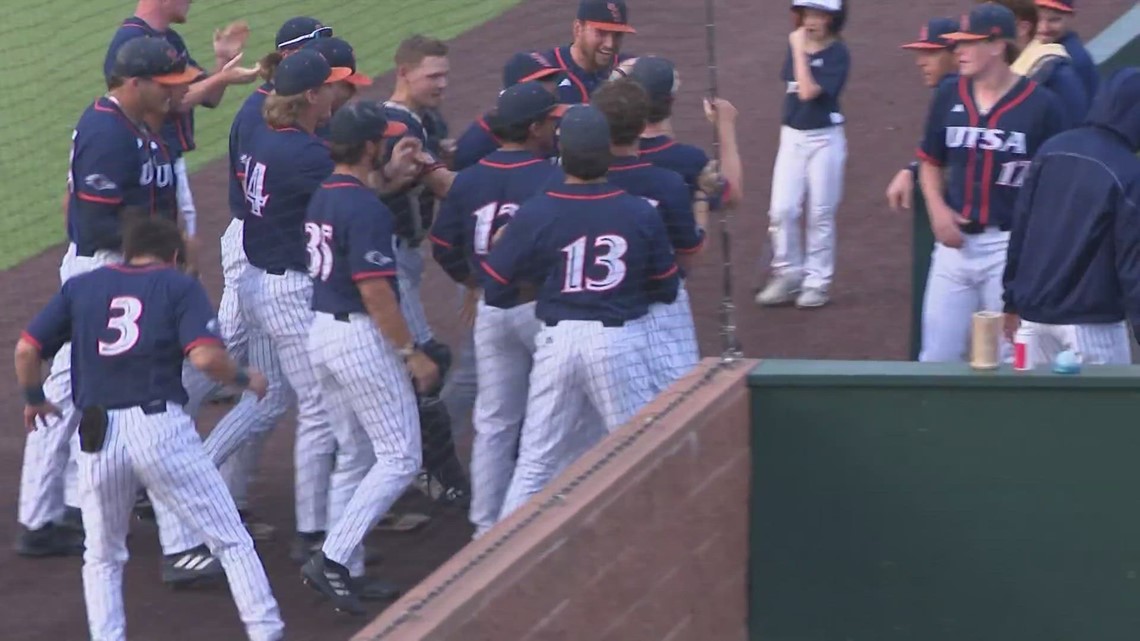 Roadrunners hope to enhance NCAA Tournament resume.
SAN ANTONIO — The college baseball post season is here! UTSA Head Coach Patrick Hallmark put it this way with his team's NCAA Tournament future likely on the line this week.
"Last year the RPI merited a spot," said Hallmark. "This year our sixty or sixty one RPI doesn't merit a spot. The message is to go win the tournament. They only way to do is that is to win the first game, and the only way to do that is to play well."
The C-USA Tournament couldn't be any more important for the Roadrunners with selection 'Monday' coming after the weekend. UTSA closed their regular season winning two of three at Louisiana Tech, but they had also dropped four straight before the regular season finale series.
The time to impress is right now, and the C-USA Tournament in Houston is one they'll hope to win outright. "You can't win enough," said senior starting pitcher Luke Malone. "I don't think we've done enough yet, so let's go win the whole thing. Why not?"
The Roadrunners open with Middle Tennessee on Wednesday, a team they swept three games to none in mid April. "We did make it to the final last year," said infielder Leyton Barry. "We are ready to do that again. We feel even better this year than we did this same time last year. If we were able to get to the finals last year we feel like we can do it again this year."
As Coach Hallmark pointed out, any conference tournament is the start of another season of sorts and anybody can beat anybody. "I do think it is a new clean slate and that is how we are looking at it," he said.
The Roadrunners have lots of returning experience on their side from the team that ran all the way to the C-USA Tournament Finals last year.
They hope that'll help pay it off! "It is gonna be crazy, but I love playing in that kind of stuff," said Malone. "It is the readiness to play even better coupled with the good feelings we have from the season we've had," said Barry. "A little bit left over from last year coming so close and losing, so all that together makes a pretty good attitude that all of our guys have."
Original News Source

Click here for San Antonio HOA Management