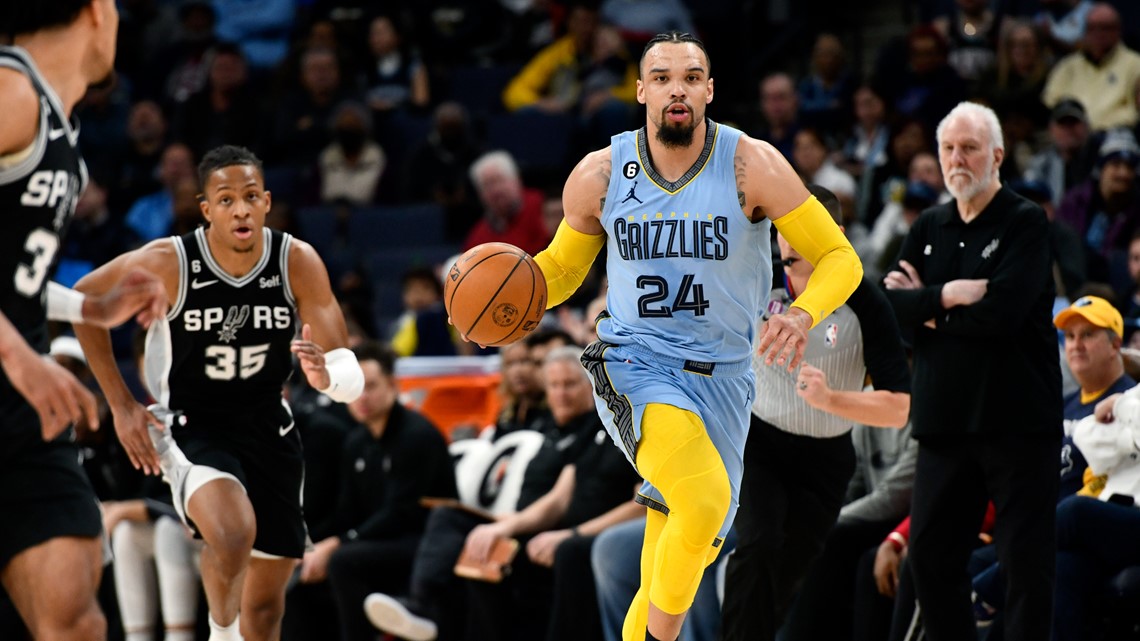 SAN ANTONIO — It didn't take long for Las Vegas oddsmakers to predict where former Grizzlies player Dillion Brooks could land next season.
And the San Antonio Spurs are among the NBA teams listed.
According to oddsmaker BetOnline, the Spurs are in the top-10 teams Brooks could sign with at +1000 (10/1) odds
Brooks was informed by Memphis that the team was not going to re-sign him this off-season in a report.
The news came after his disappointing playoff series versus the Lakers shooting 31.2% from the floor before the team was eliminated.
In addition, he riled up LeBron James causing an off-the-court distraction for Memphis as if fueled James in the playoff series.
Brooks is one of the league's better wing defenders and averaged 14.3 points on 39.6% shooting this past season. He also led the NBA with 18 technical fouls and is a 6-year NBA veteran.
Should the Spurs sign him he could provide an additional veteran presence on the young squad and much-needed defense with San Antonio owning one of the worst defenses in the league last season.
What do you have to say, Spurs fans? Would you want the Spurs to go after Brooks? Let us know on Twitter at @KENS5 and at @JeffGSpursKENS5.
Original News Source

Click here for San Antonio HOA Management