The French star is the best prospect since LeBron, and his expected arrival in San Antonio is already boosting interest and revenue for the team and area businesses.
SAN ANTONIO — The Spurs' ticket staff had a watch party for the NBA Draft Lottery in the bowels of the AT&T Center on Tuesday night.
Their team won the right to draft a generational prospect in Victor Wembanyama, and their reaction revealed just how much that means to their livelihoods and the real lives of many people and businesses in San Antonio.
In the hours that followed the lottery the ticket staff went to work. Phones were ringing off the hook with requests for season tickets. The team said that 2,500 deposits were made since it became clear that Wembanyama would be a Spur along with hundreds of downloads of the team's app.
Chief Revenue Officer Frank Miceli says this is just the tip of the iceberg.
"Merchandise, jerseys, whoever we end up picking is going to be a really top player in the merch game," he said. "And then obviously all food and beverage and concessions here. All of our other events. When you have a team that generates what the Spurs have done, when you're at the top of your game and you're filling the building all the time, people want to come to all of the other events that are here too."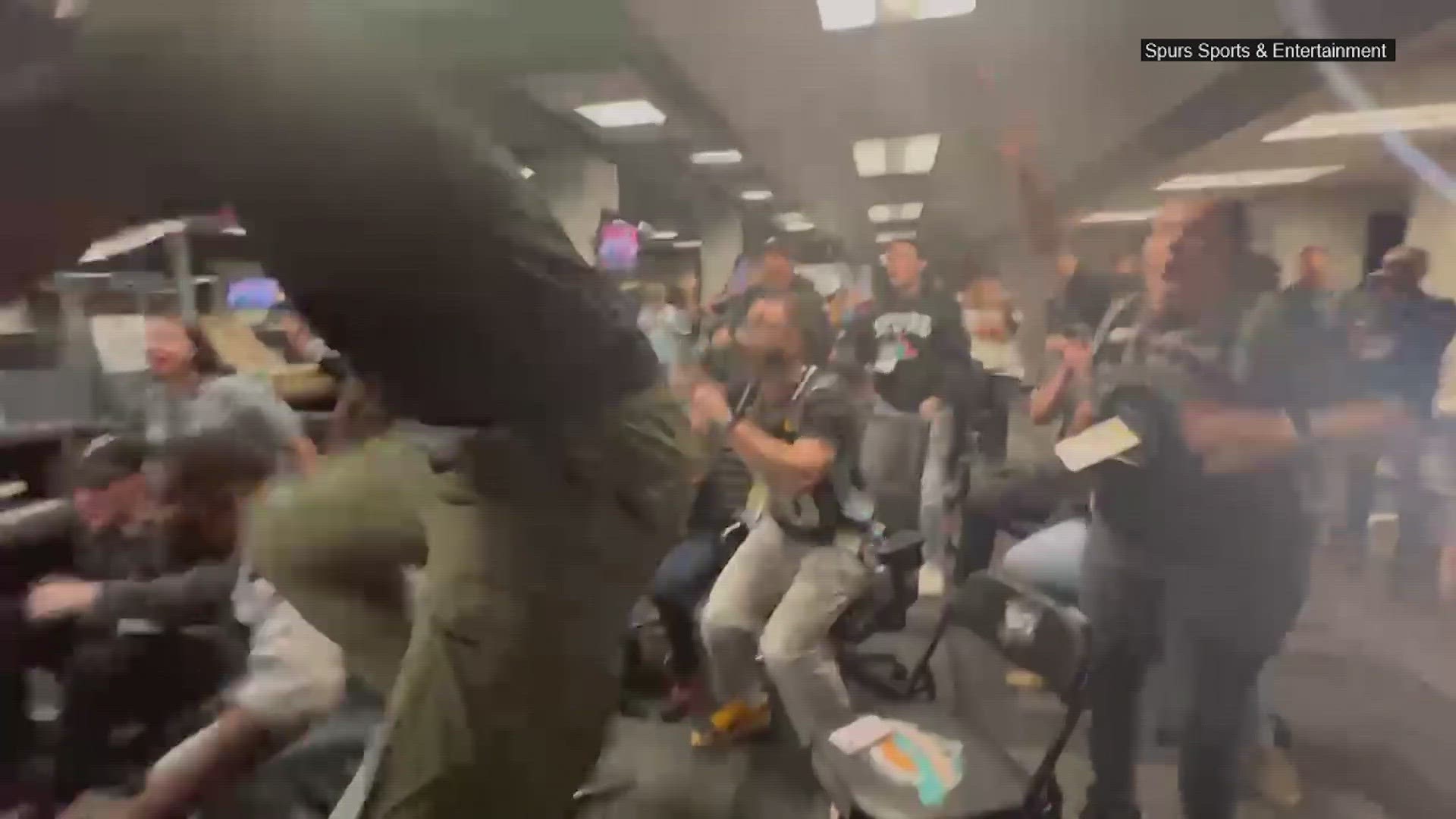 An arena that had many empty seats last season in a 60-loss year will now be packed to the brim. A team that got one nationally-televised game last year will have a multitude. The media room gets a lot more crowded, and the media members get a fascinating story to cover. Bars and restaurants in San Antonio will see a boost from a more engaged fanbase.
Fans are thrilled to see Wembanyama, and they should be. He's a one-of-one superstar with the potential to bring San Antonio back to championship glory.
"The response from the community was off the charts," Miceli said. "We expect in the first 24 hours to get over 2,500 deposits, and that just tells you the pent up demand for wanting to see star players, a team that gels back together, a team that has a real chance to make a run in the playoffs."
One NBA scout said that Wembanyama would add half a billion dollars in value to whatever team was lucky enough to draft him. Immediately and in the long term, on the court and on the balance sheet, Wemby is a windfall for San Antonio.
[embedded content]
Original News Source

Running For Office? Conservative Campaign Management – Election Day Strategies!