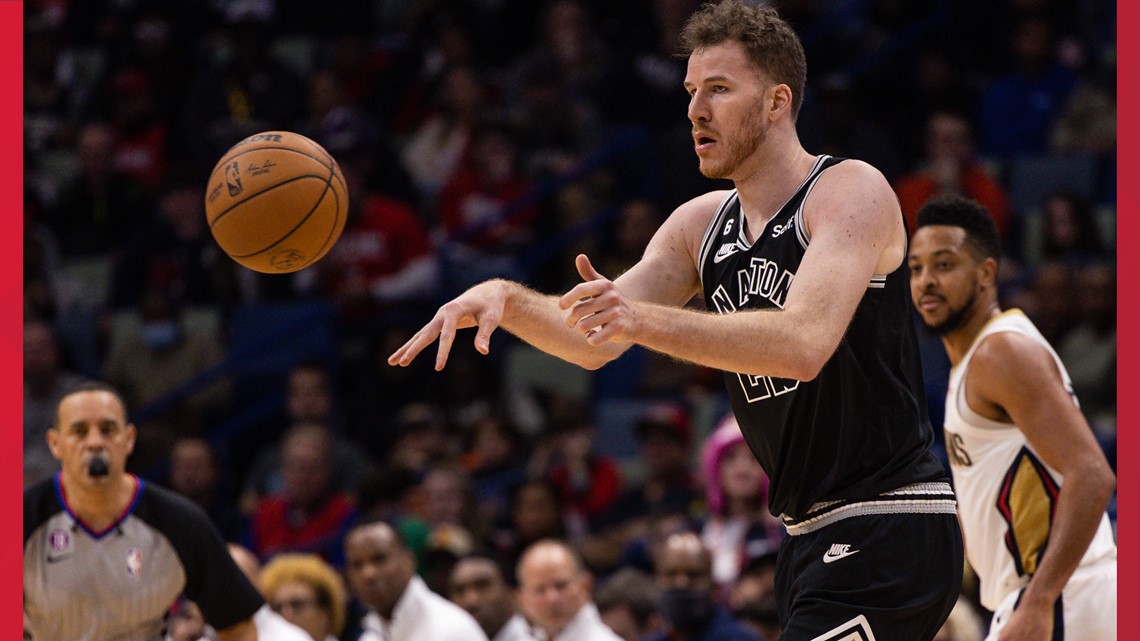 SAN ANTONIO — The future of Jakob Poeltl with the San Antonio Spurs is an open question.
Trade rumors are swirling about the Spurs center. Some reports have him as likely to be traded, multiple teams are reportedly showing interest, and other reports have the Spurs asking for two multiple first-round picks.
"I think he is going to be one of the real pivotal players in the NBA Trade Deadline," ESPN's Adrian Wojnarowski said. "There's a lot of interest in Poeltl and there are a lot of teams, I think for San Antonio, that they're going to make the kind of offers that they may want to move him."
However, should he not get traded and finish out his current contract, what is his current value in the open market?
Profitx tweeted that Poeltl's real-time contract value is set at $24.2 million.
Should Poeltl enter free agency and test the open market, the Spurs should be able to meet any financial demand Poeltl and his camp request.
San Antonio is projected to have over $73 million in cap space next season so meeting Poeltl's request should not be an issue.
The Spurs center spoke about his free agency over the offseason, stating he enjoys San Antonio but is aware of both the team's rebuild-mode priorities and the fact he's in his prime NBA years.
"I will take a close look at the situation next summer, whether it makes sense or not," Poeltl said.
He currently is eligible for a maximum extension worth about $58 million over four years but he can get significantly more in free agency.
Poeltl is currently averaging 12.3 points per game, 9.2 rebounds, 2.9 assists, and 63% shooting through 38 games played.
What do you have to say, Spurs fans? Should the Spurs pay Poeltl what he is worth in the offseason if he doesn't get traded? Let us know on Twitter at @KENS5 and @JeffGSpursKENS5.