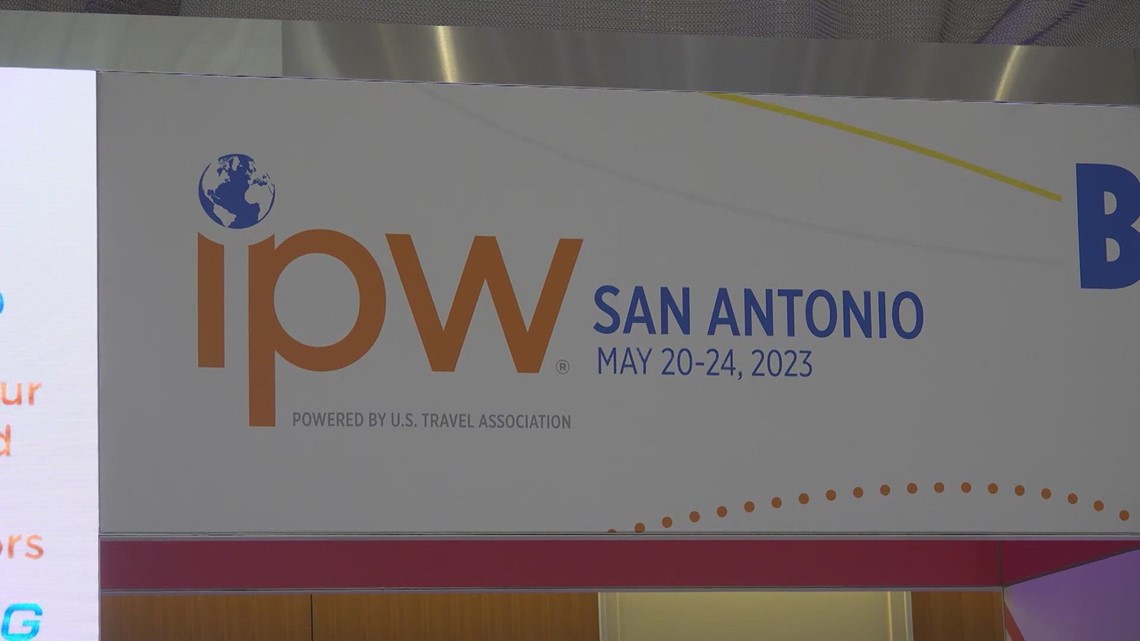 More than 5,000 visitors are expected, and a huge amount of revenue.
Right now a huge surge of visitors, many of them international, spending a lot of money in the Alamo City. Not just for this week's convention, but also over the next three years.
"To pull this off we have chefs and artist, and decorators and entertainers. We have so many people involved," said Janet Holliday, whose marketing firm, the CE Group, which employs about 150 people.
This trade show is a big deal, and they'll be helping showcase San Antonio in big way.
"Every day we're having we're bringing an activation here to the center so they're going to get to. From the rodeo to the Spurs said they're going to really, really get a really great taste of the city," Holliday told us.
"One of the things that we pride ourselves on in San Antonio is the beauty of our people and how they believe in hospitality and travel and tourism," said Marc Anderson, the President and CEO of VisitSanAntonio.
Through next week the just over 5,000 visitors will be spending roughly $13 million here in San Antonio. But that's nothing. San Antonio won the bid to host this year's IPW in seven years ago in 2016. The show will bring 5,000 visitors coming from 60 different countries. This one convention is expected to generate $614 million in international visitor spending, And will drive an estimated 395,000 international visitors to SA in the next three years.
"Think from the UK, British Airways, Virgin Holidays, really large, iconic brands like that, but throughout the entire world. So they're going to be here for five days in San Antonio," said Malcolm Smith, the General Manager of US Travel Association's IPW.
That means San Antonio will be in the spotlight around the globe.
"They're deciding what they're going to feature back in their respective markets. So the business appointments that take place that really influence the way the world travels to America," Smith added.
[embedded content]
Original News Source

Running For Office? Conservative Campaign Management – Election Day Strategies!