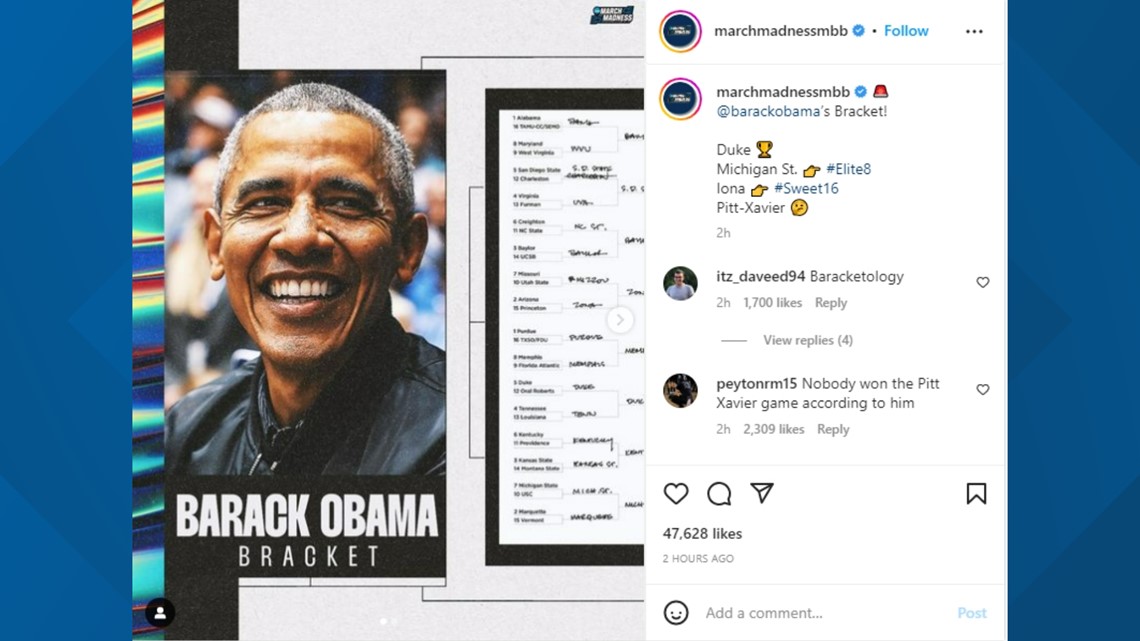 But that's where he thinks Houston's run will end.
Obama usually puts a bracket out every year for March Madness.
It's that time again! People around the country are filling out their brackets as the best NCAA basketball teams head to the national tournament to crown a champion.
If you play your brackets right this year, you could win big! That's because we're giving away a Sony 55" Google TV, plus a mattress from Texas Mattress Makers in our KHOU 11 Bracket Challenge.
All you have to do is fill out your brackets between now through about 15 minutes before the tipoff of the first game on March 16.
Original News Source

Click here for San Antonio HOA Management