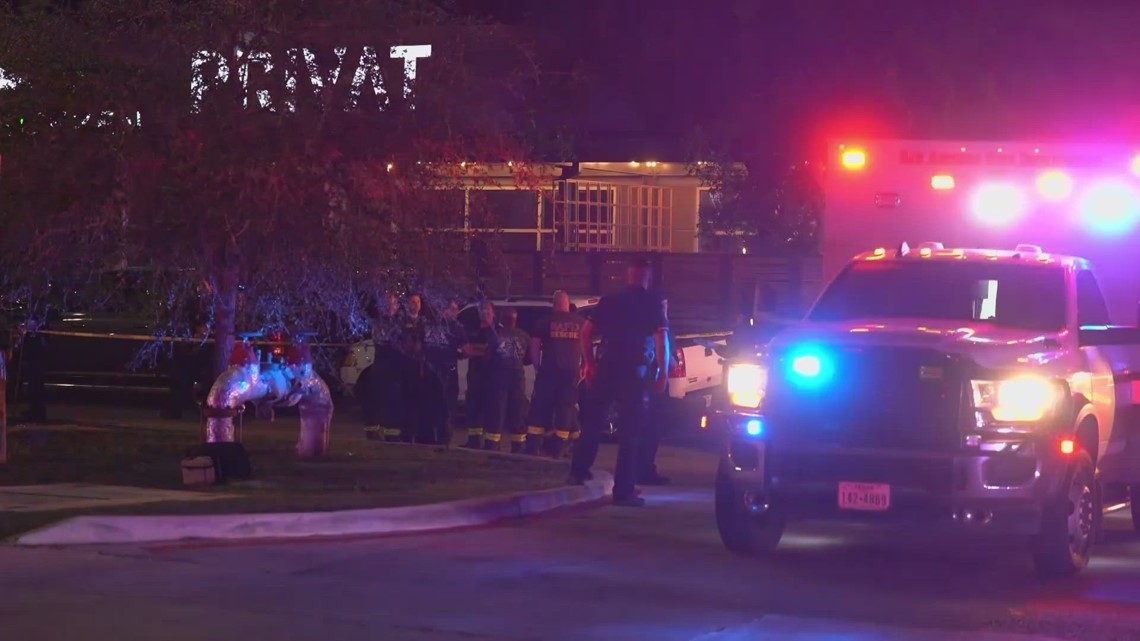 Some guests at Privat Social Club said they didn't know anything had happened until they tried to leave.
A 20-year-old man died and three other men were shot after an argument outside Privat Social Club on UTSA Boulevard.
There was still blood on the ground outside of the club on Thursday morning. According to some people inside the club when the shooting took place, they didn't know anything happened until security stopped them from leaving.
Hours after a deadly shooting—San Antonio Police detectives were at the Privat Night Club, going into nearby businesses for surveillance video and working to find out what happened.
Nadia Morrow and her friend Savannah Alaniz were attending a grad party with friends when they noticed a shift in the atmosphere.
"There was a point in time maybe around 12 or 1 where a bunch of people disappeared from the floor, it was packed and then it was pretty empty. We didn't really know what was going on," Morrow said.
Police say the four victims were in an altercation with another group and both groups were escorted outside. The argument continued in the parking lot where a suspect started shooting.
"We wanted to leave, and we couldn't get out. They wouldn't let us go out the front, go out the back. They were like you can't get out, you can't get out. And then people started saying somebody got shot," Morrow said.
The suspect left the scene and there is no description at the time.
"This has got to stop, and its been going on too long," Amy Childs is hoping the community is aware of the multiple incidents at this location. She is concerned that the club is near an apartment complex where many families with children live. She says kids are picked up from school in the area.
This shooting also leaves an impact on Alaniz, who says it was her first time going to the club.
"Being back here I don't know. Probably not, first and last time maybe," Alaniz said.
"Most of us in the back of the club had no idea what was going on. To not know, it makes me feel uncomfortable because if something else happens and it's in the club, we're really stuck in that situation," Morrow said.
No arrests were made but police are still investigating.
[embedded content]
Original News Source

Running For Office? Conservative Campaign Management – Election Day Strategies!